As insurtech investments climb, where is tech making the most difference? | Insurance Business America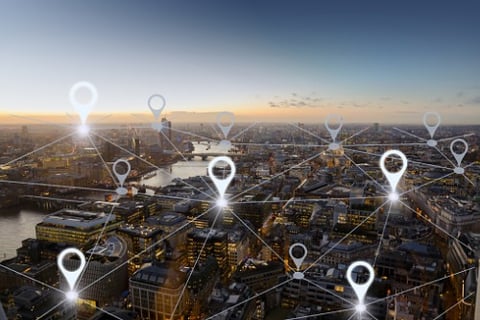 The insurtech investment space is heating up again, according to Willis Towers Watson's recent insurtech briefing, and the proof is in the deals making headlines – from Aon's recent acquisition of CoverWallet, a US-domiciled digital insurance platform for small and medium-sized enterprises (SMEs) to California-based insurtech Clearcover closing $50 million in Series C funding and Travelers' partnership with HOVER to help its claims team in assessing property damage.
Read more: Clearcover Insurance closes Series C funding with $50 million raised
"The partnership that we've had with them has us using the product on a majority of our exterior damage claims, and this is important because a lot of times with exterior damage, we might need to bring in special contractors … but a product like HOVER really helps us expedite the claim process," said Patrick Gee, SVP of personal insurance claims at Travelers.
HOVER's technology takes smartphone photos of properties and turns them into accurate 3D models, gathering exact measurements of a building's exterior, including its roof, siding, and windows. However, this technology solution is just one of the ways that Travelers is applying innovation in property claims.
"Over the last couple of years, we've had almost a complete transformation of the claims process in many arenas," explained Gee, pointing to auto and property specifically. "Working with folks like HOVER and many other start-ups, we've been able to advance the process of essentially making it more efficient and more effective on the operating side … and meeting [customers'] expectations by working with smartphones and mobile devices."
For example, let's say a larger weather event like a hailstorm impacts communities and creates a lot of property damage. Travelers can call on geospatial tools that allows it to download images from the National Weather Service to determine what size of hail has fallen in a very specific area and overlay the policies it has in that region.
"Instead of waiting for on-the-ground spotters, we have an understanding of the degree of damage, how widespread it is, what our immediate response needs to be, and what our medium and long-term response needs to be," said Gee. "We also have a lot of photos of all the properties in the US, and if we have a really large significant event like a hurricane or wildfire that might have a lot of total losses, we get photos immediately after the event so we can compare the pre- and post-photos. And, we even have AI tools now that can determine the degree of damage to a roof post-event so that we don't have to talk to each customer individually."
While personal insurance has seen a widespread application of insurtech solutions, commercial insurance is also getting a tech revamp. As the Aon-CoverWallet deal underscores, the SME space is especially ripe for a transformation.
"There are a lot of commonalities between small commercial and personal in many ways, and I think there's a lot of room for improvement as we think about how you collect data for small commercial and how you make that process have less friction for the insurance agency," said Applied Systems' executive vice president of customer experience Kristin Hackney. "That's an area that a number of insurtechs are looking at that, and it's something that we're spending time on as well."
For agencies, small commercial can be a challenge because you need those accounts as a business, but they don't tend to be very profitable, so the more that agents and their partners can drive efficiency and automation in that space, the better they can focus on the larger accounts.
Another critical tech-based area of focus for agencies is their agency management systems, which can be tricked out with techy tools that can improve the customer experience and, in turn, improve customer 'stickiness' and keep customers on for the long-term.
"One of the analogies we use is online banking – you're with your bank and you've got your portal where you're paying your bills and your mobile app for transferring money," said Hackney. "If that bank is servicing you in the way that you expect, the last thing you want to do is go move to a different provider where you have to set all of that stuff up. We think an agency that has that management system at its heart and then the ability to engage with the insureds through mobile and portal isn't going to see its clients leave."
She, however, cautioned where agencies need to pay more attention in their client servicing: "One bad experience with a claim or lack of responsiveness could make the customer look elsewhere … but our perspective is, if you have those tools and you're marketing them to your customers, that will make you more sticky."