Beazley launches digital business unit, announces new partnership | Insurance Business America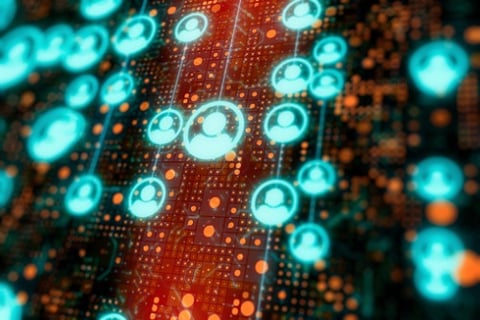 Specialist insurer Beazley has launched a new digital business unit and announced a partnership to provide enhanced risk management, prevention, and response services for policyholders.
Beazley's new business unit, Beazley Digital, will spearhead a new approach to how the insurer develops, underwrites, and delivers digital insurance services to clients and brokers. Existing digital initiatives and platforms will now be led by a team headed by Ian Fantozzi, chief operating officer of Beazley. The team's responsibilities include enhancing the capabilities and reach of online platform myBeazley.
Beazley Digital will also bring together online trading portals for distinct product areas into one central hub so that global partners can access products and services and navigate between them more easily, the company said. The unit will also develop new underwriting and risk management services.
Fantozzi will remain Beazley's COO until a successor is appointed. He will continue to report to Beazley CEO Andrew Horton.
"Beazley's digital business unit represents a natural progression for Beazley that will enable us to leverage digital technology to deliver enhanced value to brokers and clients alike – and to reimagine the insurance relationship and value chain," Fantozzi said. "We have invested in digital trading over several years, building a comprehensive suite of specialist products that provide low- or no-touch insurance solutions for small businesses, with a rapidly expanding global reach. By sharpening our focus and strengthening our digital strategy, we'll be quicker at building slick, end-to-end solutions that instill confidence in our business clients and brokers, freeing them from unnecessary risk to focus on what they do best and to thrive."
"Demand for e-traded underwriting solutions has grown significantly over the past 12 months, accelerating our own digital transformation program," Horton said. "We have reached a pivotal point in this journey where we want to sharpen our focus by building a multi-disciplinary team that brings together IT and underwriting excellence, dedicated to expanding and honing our digital distribution and e-trading strategy. I am very pleased that Ian Fantozzi has agreed to lead this team. As COO for the past nine years, Ian has demonstrated skillful leadership in managing cross-functional projects to drive change within Beazley and as a part of broader London market transformation projects."
Read more: Beazley expands underwriting team for crisis response coverage
Beazley has also named service provider Praesidium as its provider of enhanced risk management, prevention and response services for Beazley Safeguard policyholders.
The Beazley safeguard policy combines risk management and crisis response for primary insureds with insurance coverage to reduce the risk of sexual abuse occurring within organizations, and to respond quickly and appropriately in the event of an incident of third-party sexual abuse.
Through the partnership with Praesidium, Beazley Safeguard policyholders can access a wider range of services, including:
Model policies
Discounted background screening
Employee screening and selection toolkits
Enhanced online training and webinars
Telephone advice service
Surveys, reviews and assessments
Praesidium's accreditation program
The services are accessible through the Beazley Safeguard risk management website.
Praesidium uses current research and root-cause analysis of thousands of cases of abuse to construct the Praesidium Safety Equation, which identifies eight organizational operations that can decrease the risk of abuse. The company's standards are widely used across the company in schools and universities, churches, youth development and social service programs, and other organizations.
"Our new partnership with Praesidium supports our commitment to helping clients protect the populations they serve," said Christina Herald, executive risk underwriter and Safeguard US product lead at Beazley. "Human behavior is complex and unpredictable, and the negative effects can wreak havoc on organizations and reputations. Praesidium's deep experience in working with thousands of organizations and conducting research into who is most at risk, and where and under what circumstances incidents are most likely to occur, will provide great insight and support into our policyholders and in turn help create safer environments."
"Total immunity from risk is impossible, but effective risk management can reduce it substantially," said Paul Nash, employment practices liability and Safeguard focus group leader. "Through our collaboration with Praesidium, Beazley Safeguard policyholders can reinforce their commitment to the highest standards of safety and supervision."