Brokerages remain hesitant about digital adoption, despite its business benefits | Insurance Business America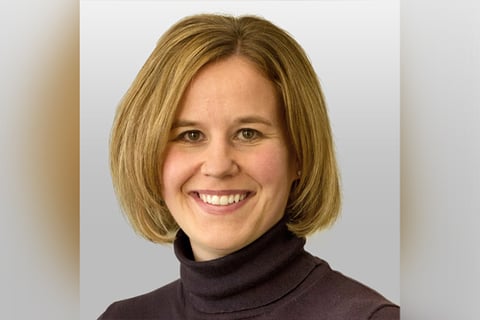 According to the book, The Technology Fallacy, which surveyed more than 16,000 people on digital disruption, 87% of respondents said that they anticipated moderate to extreme disruption within their industry, yet only 44% indicated that their industry was adequately prepared for it.
While the research conducted wasn't insurance-specific, it does present the industry with critical takeaways, especially since, according to one expert, insurance likely wouldn't have fared much better in a similar survey, especially when we're talking about digital disruption within agencies and brokerages.
"I have a feeling that if you actually extrapolated that survey and did that for insurance, it would probably look a little bit worse in terms of recognizing digital disruption and then actually taking action to do something about it," said Kristin Hackney (pictured), EVP of customer experience at Applied Systems, speaking to Insurance Business at Applied Net 2019. "I think that we've made great traction as a company in educating the market and progressing it, so if you look at the growth of things like CSR24 and Applied Mobile inside our customer base over the last few years, it's big percentages. But, if you look at it from a penetration perspective, it's pretty small so there's still work to do."
Part of the problem with agencies and brokerages preparing for disruption is the competency gap.
"Some insurance agencies are just really successful because they have great relationships in their community and they've had those relationships for many years, and they assume that if they just keep doing what they're doing, everything's going to be fine," said Hackney.
In its 2019 Applied Digital Agency and Brokerage Survey, the company found that only 47% of agencies and brokerages have mobile access to management system information and even less than that – 18% and 24% respectively – provide clients with mobile apps and self-service portals. Many insurance brokers and agents likely see these technology tools as daunting to implement, says Hackney.
"It seems really technical – how do I actually get it to the phone? Who runs that process? How do I design it?" she explained.
In her keynote at Applied Net, the EVP pointed to Gates Insurance in Nova Scotia, which has a great website and a professional video that shows the value of its mobile app. The brokerage can issue certificates to customers through the app, among other things, which helps it stand out in the marketplace. If they can do it, why can't other brokerages?
"I think if we can get these agencies over this notion that it's too complicated for them, then they'll start to adopt. What lights up the eyes of agencies is when they hear not us talk about it, but they hear another agency talk about getting it done," said Hackney.
Despite the benefits of having websites and apps in place, there's still a strong need for human touch points in the insurance supply chain, particularly on the claims side.
"There are certain customer journeys that lend themselves to self-service and digital, and there are others, just because people need a voice sometimes and they're scared, that you've got to be able to pick up the phone," said Hackney. When the EVP herself experienced a major water leak due to a burst pipe at her home, it was helpful to hear another person on the phone tell her it was going to be OK and that she had coverage for the damage. "There are certain emotional things that require that human touch and I think we're always going to need that, so it's about the right channel at the right time, depending on what the circumstance is."
While insurtechs have already focused on making renters insurance and pet insurance a completely digital process, alongside other insurance solutions, consumers' desire to buy and deal with insurance completely online versus having interactions with an advisor also depend on their unique circumstances.
"When you're young and your net worth isn't particularly high, you want a good buying experience and you're going to find that frictionless buying experience potentially through an online-only platform," said Hackney. "As you move up the value chain and you have more net worth and you have more potential claims, you're looking more for advice and you're looking for that blend of the best of both worlds – 'I need someone to advise me and be there for me when something goes terribly wrong and make me feel safe, but then I also want to self-service when and how I want.'
"I think as the digital natives get older and gain wealth, you're going to see that demand for the full end-to-end set of service options. I could be way too old school, but I think insurance is too personal, even when it's commercial or high-end risk, to be totally without human engagement, especially when something goes wrong."