Claims tech – a new approach | Insurance Business America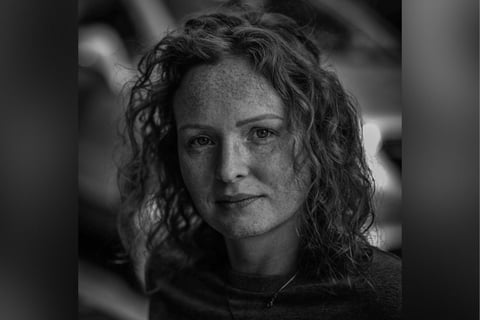 Hosta A.I.'s technology is both simple and elegant at the same time.
The simple part: users with a smartphone need only log on to a specific website, follow instructions and then take defined pictures of an insurance claim.
The elegant part: Hosta's process is fueled by cutting-edge computer vision and machine learning technology that the user never really needs to think about.
"It's just clicking a button and it's done," explained Henriette Fleischmann (pictured), Hosta's co-founder and COO.
Hosta launched in February 2020, with technology developed by founder Rachelle Villalon, an architect who earned her Ph.D in computation and design at the Massachusetts Institute of Technology (MIT) in Cambridge, Mass. Her goal was to use artificial intelligence (AI) to solve property assessment goals, and the resulting product uses state-of-the-art technology to automate property assessments relying on just a few photos, according to the company's website.
"She wanted to have a super simple solution. It is device agnostic," Fleischmann said. "You just take a picture, and you get all the information you want."
The system is set up for a claims adjuster or an insured to take four to six smartphone photos of a particular space. The technology then transforms those photos into a "complete property data package" including one-, two- and three-dimensional measurements, itemized materials, sketches, floor plans and 3D models, she said.
"There's no app download, no special device required," Fleischmann explained. "All [a user does] is click on a link to open to the browser and take … pictures of the room."
The system then compiles measurements and all the other data it gathers for an adjuster, enabling him or her to desk-adjust images and quicken the field claims adjusting process "by triaging estimating and settling," she added.
Early customers so far include carriers and at least one home insurance platform. The high-end home insurance MGA Openly recently announced it had added Hosta's remote property assessment capabilities to its claims processing platform.
COVID, and claims ease
According to Fleischmann, Hosta's technology equates to a claims adjuster using a laser pointer, either directly or through an insured simply pointing with a smartphone and taking pictures.
COVID-19 and the resulting lockdowns and pandemic precautions have accelerated insurers' embrace of digitization. Fleischmann said that Hosta is poised to gain from this.
"It enables us to provide a lot of value to the carriers and it facilitates change management," Fleischmann said. "COVID has been a huge shift for the industry in general [with a] focus strong on digitalization, not just in the claims areas … We're a great partner in that we can move quickly and help carriers to make that shift."
Companies have been turning to technology to explore more remote claims management, more commonly with drones. Liberty Mutual, AIG and State Farm are among carriers in recent years that have started using drones to inspect property claims.
In another variation, Clyde & Co. debuted a new online claims platform in late 2021 designed to help speed up claims processing for claims teams, with added tools including an AI costs assessor.
There are also start-ups such as Handdii, an insurtech that connects insurance companies, contractors and clients to more effectively handle small property claims. Handdii's approach is more broad-based, however, and focuses on the repair process. Its digital platform connects insurers and their customers to a network of pre-qualified and vetted contractors. By doing so, a customer is immediately connected to a contractor once a claim is filed. The contractor carries out the assessment and the customer can decide whether or not to use the contractor.
But Hosta's digital imaging approach is far easier, as there's no need for an app download or special device or other components to get the job done, Fleischmann said.
"We can integrate seamlessly into existing workflows and systems without changing the system for the customer or the adjuster," she pointed out.
Hosta currently employs 19 people and closed its Series A round just in November, raising $11.5 million. Eclipse Ventures led the round, though financial services company and insurer USAA also participated, along with Brick & Mortar, Spider Capital, The Cincinnati Insurance Company, Motivate and Massive. To date, Hosta has pulled in about $15 million.
Hosta is working with "a couple" of the top 20 property/casualty insurance carriers, Fleischmann said, though she declined to elaborate about customer specifics.