Coalition executive: 'Technology can give you superhumans' | Insurance Business America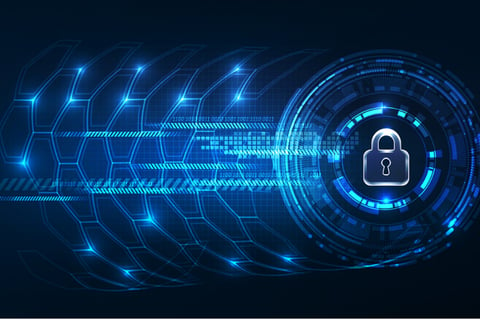 Tiago Henriques' job, in part, is to help provide technology tools employees need at Coalition, a cyber data and insurance start-up. When asked if he's adequately done so, however, he insists he has fallen short.
"If I said that [I] did I would be going against our internal model, which is that we are 1% of the way there," said Henriques, who is director of engineering for security and data collection, a chief technology officer-equivalent, for half of the 500-employee company (his counterpart is Shawn Ram, Coalition's head of insurance).
Coalition, an MGA cyber insurer and cybersecurity firm focused on active risk assessment, protection and response, raised $205 million late last year to support an accelerated expansion that has been ongoing since its 2017 launch. Overall, it has raised more than $500 million in equity funding to date. Henriques signed on nearly two-and-a-half years ago, after Coalition acquired the company he ran, Binary Edge.
Henriques, who is based in Zurich, said the digital tools Coalition has are top notch. His and the company's goal to improve them remains ferociously strong, however.
"They have better tools than anyone else in the same industry that we are in … but the state they're in today is the worst they'll ever be," Henriques said. "We have an entire team dedicated to R&D, to constantly improving those tools, like finding new ways of doing data collection, finding new ways of addressing certain types of risk and providing those tools both internally and to our policyholders as well."
He's accomplished plenty so far. Henriques said he and his team rebuilt how the company handles data collection and cybersecurity underwriting, with more focus on data and automation. There are also new core systems to handle cybersecurity analysis and a digital platform called Coalition Control that organizations can download as a tool to help reduce their risk.
These and other changes have helped prepare Coalition for the larger growth it is experiencing now, Henriques said.
Ideal tools
San Francisco-based Coalition already uses plenty of technology tools to help its employees do their job better. Others are under development.
One series of risk tools would use machine learning to detect how employees feel about their company. Coalition's platform can also explore whether a company client has been mentioned in the media, and Henriques said it is building machine learning models that would conduct similar "sentiment analysis" in financial documents.
"A lot of these are works in progress and we're really hoping to push them forward in the next few months," Henriques said.
For the cyber insurance side, Henriques said the tools are prolific, allowing underwriters to detect risks of a company's vendors along with the company itself "because all these other small companies are going to have digital access to the main infrastructure of the main company."
Digital tools allow Coalition to give its underwriters and security analysts "all of that vision in a unified place where they can just type a company name, and it's going to tell them all subsidiaries, vendors, and technologies that they're using [that have] security vulnerabilities," Henriques said. "It gives them all the tools for them to understand the potential risk associated with that company."
Superhumans
While people are always more important than technology, Henriques said it is important to realize, in work and in life, how technology can remove limitations and increase human ability to accomplish tasks.
"People first, for sure," Henriques said. "However, people also have limitations, and those limitations can be reduced or removed by technology. Technology can give you superhumans."
Coalition has multiple examples of that, Henriques noted.
"When we're underwriting, it means we scan a company and we present the scan results. It used to be that we presented the scan results to a security analyst. That worked well when we were writing 20-30 companies per day, but now we're doing 2,000, 3,000 [per day] and we're going so fast that we couldn't get those results [from the] security analysts," Henriques said.
The solution involved developing "intelligent underwriters" and "intelligent security analysts" – machine learning-based models that learn to do the same thing.
Henriques said it is also worth noting that technology can help make insurance more active than reactive – underwriting "that snapshot in time." Underscoring that idea, Coalition recently formalized what it has dubbed as an "active insurance" model for coverage and risk management. This includes things like data and AI to provide a real time assessment of an organization's risks, continuous monitoring of digital assets and other risk factors relating to cyber and executive risks, and active response in the form of expert support and guidance to prevent threats and help when they happen.
"We're constantly working in the dark web. If the hackers are talking about [our policyholders], we're telling them about it … and 'here's how you fix it,'" he said. "That's the new approach … we're not using technology to evaluate risk … we're actually using it to help reduce risk as well."