Commercial drone popularity is sky high in cities | Insurance Business America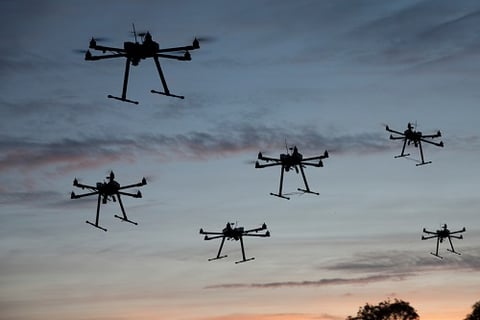 The FAA predicts there will be 10 times as many commercial drones in the sky by 2021 and drone enthusiasts will more than triple their fleet to 3.5 million hobby drones by the same year.
Most drone operators are in the densely populated areas of the country and though there's a fair amount of similarity in covering commercial and hobby drones, differences exist in limits and regulations.
In order, the most common businesses employing drones are in: aerial photography, real estate, construction, agriculture, emergency management and insurance, according to the FAA.
Gulf Coast Underwriter's Associate Risk Manager, Rick Roman said brokers need to inform their clients that home and general business policies won't cover them in the event of a drone injuring someone: the greatest drone risk.
Want the latest insurance industry news first? Sign up for our completely free newsletter service now.
When asked if there are commercial-specific drone policies, Roman said: "There can be and we write those, they're usually larger limits."
Roman mentioned the markets for business drone coverage are already significant and advised technology policies should be accessible entirely online to reflect the product's customer base.
Then there's the special waivers businesses need for their drones for night flying, flying over people, beyond visual line of site flying, operating around moving vehicles and flying over a certain altitude.
"What they should be concerned about is if it flies into a neighbour's window or hurts someone physically," Roman said.
"We're going to look at how they use it, where they use it, how often they use it to price it accordingly."
Related stories:
Businesses go Gaga for drones
From the road to the air, the evolving use of telematics