CoreLogic makes agreement to acquire the rest of Symbility Solutions | Insurance Business America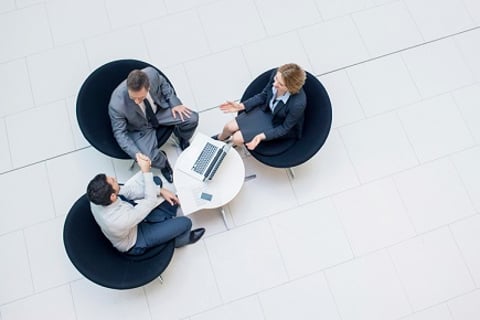 CoreLogic, a global property information solutions provider based in Irvine, California, has entered into a definitive agreement to acquire the remaining shares of Toronto-based Symbililty Solutions.
The transaction is expected to close by the end of 2018, subject to shareholder and court approval, as well as customary closing conditions. Under the terms of the agreement, CoreLogic will acquire all outstanding common shares of Symbility not owned by CoreLogic or its affiliates for CA$0.615 per share in cash.
All holders of outstanding stock options of Symbility will also be entitled to receive the "in-the-money" value of such stock options, less applicable withholdings, a release said. CoreLogic currently holds about 28% ownership interest in Symbililty.
Founded in 2004, Symbililty is a provider of subscription and cloud-based property insurance claims workflow solutions for the P&C insurance industry. On top of workflow solutions, the developer also offers enterprise mobile and application software solutions.
While Symbililty is headquartered in Toronto, it operates in Canada, the US, the UK, Germany, the Netherlands, Australia, and New Zealand.
"Symbility expands our footprint in property and casualty insurance domestically and in key markets around the globe. Further scaling our insurance and international footprint offers the potential for significant non-cyclical growth in line with our long-term goal of sourcing at least 50% of our revenues from non-US mortgage," said CoreLogic president and CEO Frank Martell.
"In addition to the obvious financial benefits and synergies, the combination of CoreLogic and Symbility should yield significant future growth opportunities through the introduction of new products, services and workflow tools which draw from a wide range of unmatched gold-standard data assets, platforms and analytical capabilities," Martell added.
Martell believes Symbility's capabilities mesh perfectly with CoreLogic's, further enhancing the latter's services.
"The combination of Symbility and our existing underwriting and geo-spatial data and analytics capabilities as well as our property-related data assets will allow CoreLogic to provide our clients in the insurance industry with new and unique insights into underwriting property and natural hazard risk coverage while accurately and efficiently processing claims," he said.