Coverwallet expands B2B insurtech platform to The Hanover agents | Insurance Business America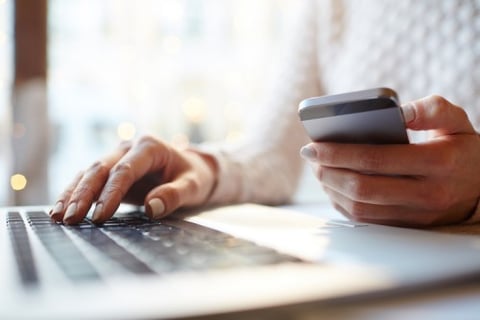 Small business insurance startup Coverwallet has launched a new online B2B platform to help carriers and agents manage the entire insurance lifecycle of their customers.
Coverwallet's B2B platform provides real-time quoting, underwriting, binding, billing, and servicing capabilities to improve overall productivity and reduce technical and operational costs for agents and carriers.
"This is a DIY tool for small business insurance. It's simple, fast, convenient and completely customer-centric," said Inaki Berenguer, co-founder and CEO of CoverWallet. "It demonstrates how agents and carriers can leverage technology to service their customers better and faster."
The Coverwallet platform is built around three key components: understand, buy and manage.
Berenguer described the 'understand' component as "increased transparency" for small business owners. The startup uses data and predictive modeling to show small business insureds what coverage similar firms are buying and at what cost. The platform gives the end-customer "a ballpark figure" of what their insurance is going to cost.
"Insurance agents can also generate value out of this transparency," Berenguer added. "They can use our tool to tell their client upfront how much their insurance is likely to cost, therefore improving speed, efficiency and customer service. Another thing agents and end-consumers like is the simplicity of the application. We use public data sources to collect information about a business property (age of the building, number of floors, square footage etc) so that agents don't have to waste time collecting that information up-front."
The B2B platform also provides easy billing solutions, accepting payments in full, by installments, and via credit card or bank transfer. In addition, it enables consumers and agents to manage policies and sort out things like renewals, certificates, and account updates with ease.
Coverwallet recently expanded its insurtech platform to The Hanover Insurance Group agents. Through the partnership, The Hanover will provide CoverWallet's new platform to its independent agents looking for a solution to address the micro segment of small commercial businesses.
"The Hanover wanted to provide our agents with a consumer-facing platform that supported the growth of their lower premium policies in a cost-efficient way," said Willard Lee, vice president and Chief Business Innovation Officer at The Hanover.
"CoverWallet has built a robust digital experience with an intuitive interface that allows our agents to concentrate on their value-add services. We look forward to leveraging its state-of-the-art technology in combination with our unique products and disciplined underwriting to support our agents' micro business clients."