Data analytics 'the Holy Grail' for insurers | Insurance Business America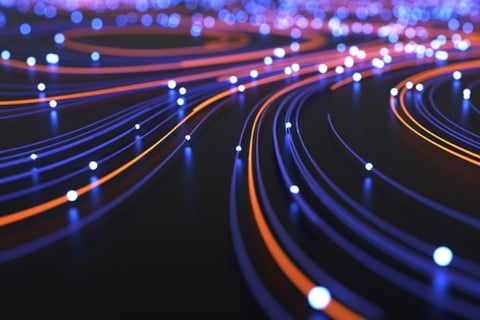 Most insurance organizations look the same at their core. They're supported by the same foundations, they share the same core processes, they produce similar products, and they share the same goal of transferring risk while supporting a profitable industry.
So, where can insurers differentiate themselves? Areas like product, pricing, and services spring to mind. But there is one element that underpins all differentiation, according to Amir Raskin, data and analytics product strategist at Sapiens International. That is: data analytics.
"The game is changing," said Raskin. "Doing the hard back-office work of registering the policy correctly, working with the authorities, completing all the paperwork and so on, will soon become a commodity. That's the 70% that all insurance companies share. The 30% differentiation will be in the pricing, the risk management, and the customer experience – and these are all areas that are enhanced with analytics. The real game changer in insurance is data analytics; it's not core processes anymore."
Read next: The next leap forward for data analytics within the insurance sector
Raskin gave the example of Airbnb, the online marketplace for lodging, homestays, vacation rentals, and tourism activities. He said Airbnb's platform is "amazing" because of the data analytics and digital processes driving it, but the company hasn't changed the core processes of the short-stay rental market. It is still underpinned by traditional scheduling and guest services like cleaning and the provision of essential supplies.
"The traditional back-office processes haven't changed, but everything else has. That's the 30% differentiation, and that's what insurance organizations will start to focus on," he told Insurance Business. "It's not necessarily about changing all of your core processes; it's about mixing what you already have into a completely new recipe. And I see people really starting to understand that smart integration of data analytics can provide major benefits to the insurance business."
As more and more insurers understand that data analytics solutions are key for business differentiation, this has driven further transformation within the actual domain of data analytics, according to Raskin.
Read more: Show me the money – insurers see benefits of data and analytics
"Insurers have become used to buying core systems, often in the shape of packaged operational systems, and very few have imagined having bespoke and customized technology solutions," said Raskin. "Meanwhile, in the data analytics domain, the majority of effort today is strictly in developing bespoke solutions. But insurers are starting to realize they can buy data analytics and let it be managed through a portal, and they then can use the insights delivered to differentiate themselves from the competition. But they have to start climbing that mountain from the very first percent by developing the basics, which are practically the same for every company."
Data analytics, in that sense, will be a product for insurance companies that will need to be managed by business-minded professionals as opposed to strictly technical experts. It is the business-minded professionals, according to Raskin, who understand that "data is an asset that can be ameliorated over time" through targeted analytics.
"Analytics is the Holy Grail," he stressed. "But to reach that Holy Grail, you've got to have the data, which is 70% of the effort. If you're excelling with data, you will excel with analytics and you will gain a competitive advantage."