Ditching the insurance disintermediation hype | Insurance Business America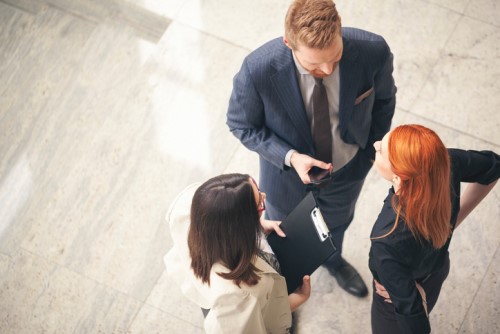 There's a lot of white noise in the insurance industry around the notion of technology-driven disintermediation. Traditional brokers are having to navigate an increasingly busy playing field, competing against fast-emerging insurtech firms and direct-to-consumer carrier solutions.
Some naysayers are preaching the demise of the broker, but others, like Mark Purowitz, US Insurance M&A leader, principal, Deloitte Consulting LLP, Deloitte US, do not subscribe to the hype relative to disintermediation. Rather, Purowitz believes there are certain elements of the insurance broking industry that can benefit from technology that enables interaction in a more direct manner.
"The industry used to look at this issue in a very binary fashion. It was seen as a binary decision that a customer would either want to be acquired online and go through the entirety of the customer journey in a direct manner, or they would want to go through a broker," he told Insurance Business. "Thankfully, the industry has evolved in its understanding that policyholders, whether they're individuals, small businesses, middle-market accounts and so on, want to have options along the spectrum of what we call 'self-directed to guided'."
In the type of multi-channel, multi-touch-point environment that Purowitz is describing, there's a certain segment of the adjustable market that will want to carry out the entire insurance purchasing process online, but, right now, that's a relatively small subset. Personal lines has made by far the most traction with regards to "direct" shopping, attracting just over 25% of the market. That leaves almost 75% of business in the highly-commoditized and price-sensitive personal lines market to be transacted through an intermediated mechanism.
"There's an awful lot of hype associated with this notion of disintermediation, and it generally revolves around two aspects," said Purowitz. "The first is that insurance is quite a high-friction environment. It's not the most efficient operating model out there. Many insurtechs have focused in and around that friction piece, aiming to provide a better customer experience for insurance shoppers and policyholders. They're absolutely right in what they're suggesting, and it's been a great push for the industry to finally become more efficient.
"Then there's the effectiveness side of the disintermediation. If you look at the majority of insurtech firms, they're actually digital MGAs. They're not full-spec insurance companies. Rather, they're customer acquisition vehicles like a traditional MGA would be. They might not have all the claims handling, risk management capabilities and other things of that nature that will enable them to fulfil the full frictionless promise – and that's where the market gets confused. The digital MGAs often pass some of the customer experience on to the insurance companies."
In order for widescale broker disintermediation to occur, there needs to be a significant shift in customer behavior where large portions of adjustable markets feel there's a benefit to bypassing traditional channels, according to Purowitz. He told Insurance Business he doesn't see this happening any time soon, but he is seeing a shift toward 'agent-enabled direct' transactions. This means brokerages are starting to realize they have to offer some form of direct capability at various stages of the insurance journey.
"Agent-enabled direct is a notion we've really rallied around at Deloitte," Purowitz added. "We believe that in various stages across the customer interaction, the 'self-directed to guided' notion will kick in and customers are going to want to interact with brokers differently based upon their needs, the level of complexity in their transaction, and ultimately whether or not they feel that getting answers digitally versus talking to a human satisfies their needs."