Drone company launches high-resolution thermal inspection capabilities | Insurance Business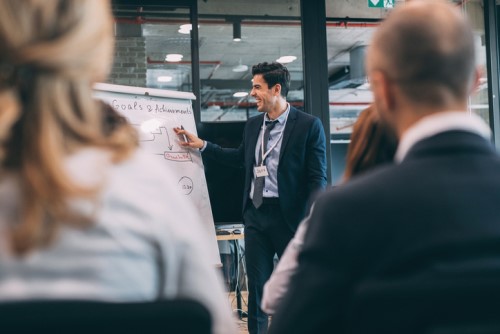 Kespry, a drone solutions provider, has unveiled new high-resolution thermal inspection capabilities for commercial property and industrial facilities.
The new thermal inspection capability is touted as being more efficient than "expensive and inaccurate manual inspections or low-resolution, first-generation drones," especially when it comes to roofing inspections on commercial properties.
"By providing a fully-autonomous, simple-to-use, and high-resolution drone inspection solution, Kespry is reducing the cost of inspections for large-scale commercial buildings and delivering more accurate damage assessment," the company said.
The firm combines high-resolution imagery with pixel-level thermal data, allowing users to determine specific locations of heat damage. Kespry's commercial roof solution also incorporates accurate roof dimensional analysis, to cue in inspectors on pinpoint areas of concern. Thermal imaging helps identify previously-unseen damage to roofs, mechanical elements, and other infrastructure which normally cannot be spotted through manual inspections. The technology also enables fast and safe inspections to facilitate insurance underwriting and risk mitigation during property ownership transactions.
"Accuracy really matters when billions of dollars of property and facilities are at risk," said Kespry CEO George Mathew.
Mathew added that traditional inspection methods are not only less efficient than Kespry's drone tech, but can also cost commercial property owners more.
"Manual inspections and first-generation drone flights are slow and inaccurate ways of attempting to understand the state of a roof and the risk that issues may have on organizations' productivity. These earlier approaches leave surveyors, risk assessors, and roof inspectors guessing at the specific location of leaks, blocked drains, or damage to building infrastructure, all of which can have serious impacts on assets inside."
Related stories:
Airspace to open for insurers in the southeast
LAANC opens skies for insurers after hurricanes