Effect of autonomous vehicles on insurers will be "far reaching" | Insurance Business America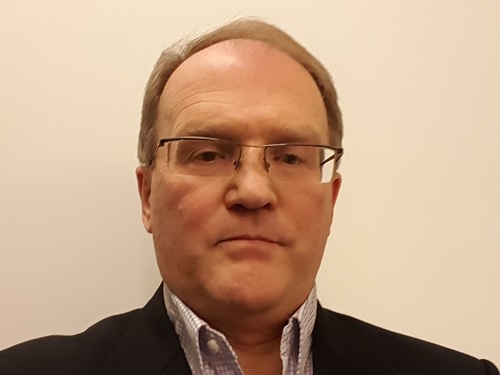 Peter Byrne is the vice president for insurance telematics at the technology firm CalAmp Corp. The company is the recipient of the 2016 North America Frost & Sullivan award for Product Line Strategy Leadership for its Instant Crash Notification (ICN) service.
Byrne shared his insights into change management strategies for telematics adoption, how autonomous cars will affect the car insurance industry, and the most significant technology for insurance this year.
Read the excerpts of our email exchange with him.
IB: What is the trajectory for ubiquitous telematics adoption in the US? What path will it take before it becomes main stream? What elements will contribute to its adoption?
PB: The current trajectory is steady growth both in insurance and fleet applications. Industry observers have been predicting a tipping point for some time, with an inflexion towards universal usage in insurance. That hasn't happened in the US yet, but I believe the functional elements are being put in place that will contribute to widespread adoption by the insurance industry (as well as the fleet industry) in the coming years.
The path that telematics will take (i.e. the areas where value will be added by telematics technology), I believe for insurance is: underwriting i.e. UBI and scoring; claims i.e. automatic crash notification (ACN) and eCall, automatic FNOL, claims verification (anti-fraud), predictive analytics for auto physical damage (APD) bodily injury (BI) , stolen vehicle recovery and; a much improved user experience for policyholders (e.g. vehicle diagnostic codes (DTCs), maintenance assistance, bCall (breakdown calls) , gamification, etc.
In my opinion, there is no one "killer application" that will mark the inflection point, leading to ubiquitous adoption, rather the general availability of highly value added apps in a bundle (where the whole is greater than the sum of the parts) will characterize solutions that are broadly successful.
Further, there are several elements that will contribute to broad adoption in insurance. These are: low cost, multi-function, reliable telematics hardware; and a bundle of value added applications addressing both the needs of insurers and policyholders with intuitive and compelling UIs.
Also, telematics will be broadly adopted because of the presence of a supplier base that can provide and manage the technology on behalf of the mid-sized and smaller insurers who may prefer to outsource the management of the technology (e.g. choice of hardware, maintenance over the air (OTA), cloud services management) and focus on their core business of managing risk, (not managing telematics technology).
IB: What, to you, is the most compelling argument for adopting telematics in auto insurance?
PB: Reducing the cost of claims (both indemnification and loss adjusting expenses) which is the single biggest expense of every insurer. Certainly there are other areas where value is added, including underwriting (UBI) and a better user experience for improved loyalty, but if I were to rank importance to the core functions of insurance, claims would be on top, in my opinion.
IB: Apart from the financial investment, what are the key points for change management in adopting your system in an insurance organization? How do you ensure seamless transition to automation? What is required of insurance companies that may be interested in adopting telematics?
PB: I believe the key points for change management are:
1. Operationally, having clear goals for the technology, the data, and actionable intelligence it produces to improve current processes.
2. Strategically, use the technology to create sustainable competitive advantage.
3. Measure the performance of the system and adjust as needed.
4. Having a clear and open dialog with the telematics system developer during system design, set up and deployment.
Seamless transition to automation will require, in addition, collaboration among existing technology vendors and new entrants (providing new technologies). Integrating both legacy and new, will require executive direction to ensure smooth implementation.
IB: Ford recently launched its DriverScore app. Does this fit with your technology? How? Do you anticipate similar such products from automakers? What do you think is driving the shift to telematics?
PB: The DriverScore app from Ford is part of Ford's Sync platform, and is a Usage Based Insurance application (UBI). Scoring technology is a key telematics element and an essential part of a comprehensive telematics suite. Our scoring technology has similarities as you would expect. I think equivalent offerings from other OEMs will be arriving soon. Automakers (OEMs) are naturally seeking to engage their customers and add value, just as insurers are doing. Many players in the Connected Car market (OEMs, mobile carriers, telematics suppliers) see telematics as a way to lower costs, manage risk better, add useful services, differentiate, and improve competitive advantage.
IB: How would you describe the comfort level of policyholders about sharing their private driver data on a network? How do you convince motorists that there are benefits to adopting telematics for their insurance?
PB: I believe that policyholders need to be confident that they will get something in return for sharing their personal information, and that it will not be used against them. Longer term, the current practice in UBI policies of giving discounts to policyholders is likely not sustainable, and the insurer will need to offer the policyholder value that matters to them. ICN is one such value, where the telematics system calls for help in a crash (eCall), when the driver can't call him/herself. Others include maintenance assistance (telling the driver what the indicator lamps on his dash mean), assistance in recovering a stolen car, concierge assistance and other services.
IB: How do autonomous vehicles fit into your plans?
PB: We anticipate that autonomous vehicles will incorporate many of the features described above and that will spur demand for similar functionality in the existing vehicle population, which will represent the bulk of the book of business for most insurers for many years to come.
Also, autonomous vehicles will likely have much lower crash rates than conventional (driver piloted) cars. Lower claims will change the nature of traditional insurance operations, and will likely lower premiums as well. The consequences of this for insurers are likely to be far reaching. Investment operations will be affected, and claims operations themselves will likely need to become much more automated than they are today to lower costs, which will be necessary when premium income reduces. We believe that automating first notice of loss (FNOL), enabling "straight through" (aka "desk based") processing of claims, predictive analytics for occupant injury (BI) will contribute significantly to the automation of claims processes, and lower costs.
I think it's worth mentioning that while fully autonomous vehicles (requiring no driver inputs except in exceptional circumstances) are some way off, partially autonomous vehicles are already here. This adoption of autonomous technology has been happening for years. Cruise control, anti-lock brakes (ABS), electronic stability control (ESC) and airbag systems (SRS) are all examples of function automation, which previously would have required active driver input.
Autonomous emergency braking (AEB) is the most recent innovation of note, built on existing brake systems and is already in the market. The impact of AEB on insurance is likely to be significant with insurance industry data indicating a 45% reduction in 3
rd
party injury claims for AEB equipped cars. Lower claims, will reduce premiums, and this will in turn require greater efficiency in the claims process in particular. Our suite of automated FNOL and first notice of injury products are designed to enable insurers to automate key tasks, improving the business process of claims. Autonomous and partially autonomous vehicles will drive demand for technology to improve insurer efficiency, which we have developed, and continue to improve.
IB: What are the major developments in auto insurance that you anticipate this year? How will this specialty change with the increasing adoption of technology in insurance processes, and the emergence of Insurtech firms?
PB: I think the most notable development this year will be the continued introduction of artificial intelligence (AI) into new and existing products. AI, as with any other technology, is not an end in itself, rather it's a means to multiple ends, which are, lower costs, better customer experience, and ultimately improved shareholder value.
Regarding auto insurance, and how it may be affected by AI. I believe, the claims area represents the biggest opportunity for this technology, and where we will see change occurring in the near term future. Examples of AI applied to claims, includes immediate reporting of a crash within seconds to the claims department, with specificity and fidelity not available before across the broad range of collision events. This includes accurate crash severity (e.g. classifying the crash as very light, light, moderate or heavy) and signal processing that is highly reliable (e.g. very low false alarms or missed events).
IB: How does your platform reduce claims processing times, which you say are resource intensive?
PB: By way of example, in the US market, it can take up to five days for an insurer to receive the FNOL of a vehicle accident (using 1 800 numbers or self service via a website). The longer this period is, the greater the likely cost of the claim to the insurer. We can automate this FNOL, ensuring the insurer is notified immediately (usually less than one minute). The data the insurer receives varies depending on the product chosen, but at minimum we deliver the event location, day, date and time, vehicle ID, telematics device ID and the severity of the crash event. It is generally accepted by insurers that the sooner the FNOL is received, the better.
To give a specific example, one insurer estimated for us that the added cost when a crashed vehicle is towed from the scene and repaired by an out of network providers can amount to $1,000, or 30% of the typical cost of repair. In contrast, when the insurer is alerted automatically with the details of the crash (location, time of event, VIN, make, model, and severity) an authorized tow truck can deliver the damaged car to a DRP shop saving time, storage costs, repair and other costs.
Related stories:
IBA South: Arkansas starts anti-drunk driving mobilization
Ohio drivers want insurance investigation more spread out