EZLynx provides tips for insurance agents to improve online presence | Insurance Business America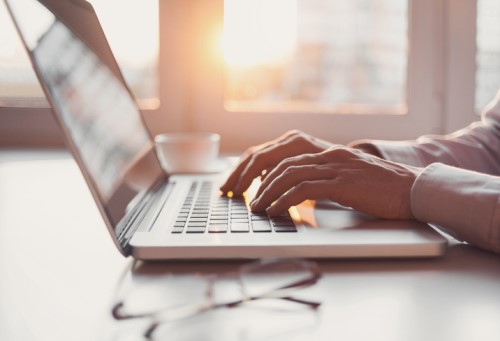 The internet is the perfect avenue for insurance agents to market their services, but one expert believes agents need to do more in order to really capture the attention of clients.
Bryce Berkowski, the director of web development at EZLynx, told Insurance Business America that one of the most glaring issues insurance agencies run into when marketing online is that they have multiple websites.
"A lot of agents have two separate websites for their agencies. This confuses Google and other search engines," Berkowski said. "Google My Business (GMB) is an important piece to a successful online marketing strategy for insurance agents. You can only link one domain from your Google My Business listing."
The director also explained that Google's spiders can get confused when multiple websites claim to be the official one for an agency. It would be better if agents with multiple domains pointed them all to one single website.
Berkowski has also recommended the following tips to help improve an insurance agency's online presence:
Shorter lead capture forms
"Time after time I see agency's websites with lead capture forms that are entirely too long. Longer forms tend to convert at a lower rate than shorter lead capture forms," Berkowski said. "When generating leads, it's best to ask a fewer amount of questions if you're aiming for a high conversion rate."
Show customer reviews
Having reviews on your website is important, the web development director noted – especially when it comes to local optimization, since Google tends to display businesses that have authentic reviews. He also advised that agents should always respond to reviews.
Add staff bios
Berkowski said that some agents think displaying personal bios and contact information of their employees makes them look small.
"However, consumers want to know who they're working with," he said. "Adding bios and staff photos along with individual contact information builds trust, humanizes the brand and lets consumers know they'll be getting a personalized service."
When asked about how disclosing contact information could open the floodgates to junk emails and phone calls, Berkowski remained adamant that agencies should prominently display their information on every page and that a few junk emails and calls should not deter agents. He recommended that adding a quick contact form, which allows consumers to select who they can directly contact, could cut down on spam.
Offline lead generation
The internet is not the end-all-be-all of lead generation; Berkowski enumerated other ways for agencies to drum up business, such as giving away paraphernalia (stickers, magnets, car wraps) displaying the agency's brand, posting ads on the local newspaper, putting up billboards, sponsoring local events, and creating commercials for both local radio and TV.
"Taking advantage of offline channels to generate leads on your website is clever," Berkowski stated. "A strong offline marketing strategy translates to a stronger online presence."