EZLynx: Top tips for optimizing your insurance agency website | Insurance Business America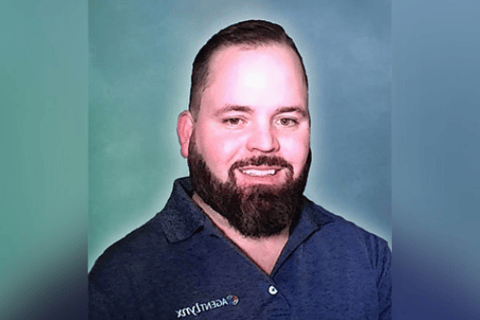 What's the first thing that consumers do when they're searching for an insurance agent? They pick up their cell phone or their laptop, go to Google and type: 'Insurance agent'. Then Google, based on a consumer's location, will populate their search results with insurance agencies within a certain radius.
"The days of phone books are gone," said Bryce Berkowski (pictured above), director of web development and search engine marketing at EZLynx. "If an insurance agency doesn't have a web presence, you have zero competitive edge in this digital day and age."
Today, the question is not: 'Does my agency need a website?' but rather: 'How good does my agency website need to be? And what actually makes a strong agency website?' Insurance Business caught up with experts at EZLynx, an industry leading insurance agency software provider, to get the following top tips.
Make a good first impression
"Think of it a little bit like a first date," said Lisa Woodard (pictured below), senior director of marketing at EZLynx. "Part of the review process when you're building a website should be: 'What does the consumer see when they're looking at the site? Is it easy for them to find what they're looking for? Can they tell what insurance lines we offer and how we like to do business? Can they tell that we do it better than everybody else?' You want consumers to be excited to reach out and talk to you; it's making that really good first date impression so that they come back for a second."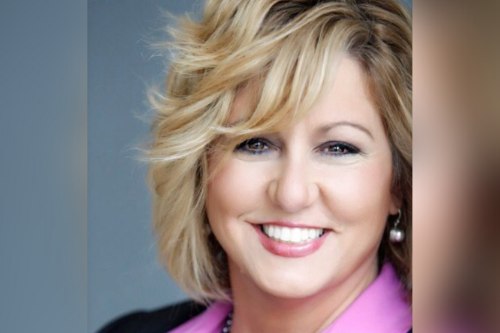 A strong agency website should have an SSL certificate, it should be SEO optimized, and it should contain short and snappy lead capture forms. It must be easy to navigate, with clear calls to action and obvious ways in which a consumer might contact the agency. It should also have a fresh and engaging content strategy, and perhaps most importantly today, it must be mobile optimized. It's all about ease of doing business.
A strong content strategy
Insurance agents should update their websites regularly with fresh content that is relevant to their local area and to the insurance customers they're trying to capture. If consumers are searching for an 'insurance agent' on Google, this means they're not just thinking about price; they're looking for advice from someone they can trust. Insurance agencies can build that reputation through their content strategies.
Read next: Crash course to digital customer engagement - hot tips to use today
"People are looking for visually stimulating content like photos and videos," said Woodard. "They want to see your agency, they want to get to know your agents, and they're looking for a trusted advisor relationship. People respond to stories. Agents can tell their stories and build trust via their websites with a combination of compelling information, articles, photos, and videos. And it helps to share that type of content on social media as well."
A strong content strategy should be supported by a content management system (CMS), according to Berkowski. That way, agents can easily update the content and verbiage on the website pages as needed.
Link your website with Google My Business
Berkowski advises insurance agents to couple their websites with a free Google My Business Listing. How strong and optimized a website is will directly impact its success on Google My Business. Without that listing, websites will not show up in Google's local search results, and agencies will miss out on potential market share. Agencies should have citations built into their websites that verify information such as business address, business hours, and category of business, all of which should match up with what's listed on Google My Business.
"It's essential that agencies follow the reviews posted on their Google My Business listing, and they should respond to reviews, whether they're negative or positive," said Berkowski. "That should show that agents are active and engaged with their customers, and also the review count helps increase the listing's ranking."
Focus on local search
Google's local search can be an independent insurance agency's best friend if they utilize it properly. Berkowski explained: "Focus on local, make sure your website content and your social media is up to date and relevant to your local area. Pay-per-click (PPC) is a good online marketing strategy, but the insurance industry is the most competitive in terms of any industry in PPC; everyone's spending big money, especially the major carriers. But I would advise all agencies to have a small budget for PPC because that way, they'll show up in both organic and paid searches."
Read more: How can insurance agencies enhance client engagement in a digital world?
Get to grips with Google Analytics
Google Analytics is another useful tool for insurance agencies as they look to optimize their websites. Agents can use Google Analytics to assess what content is doing well on their websites and they can make smart decisions based on the data they receive. They can also use Google Search Console to see how consumers are finding their website, through what devices, and using what search keywords, and they can use that information to better their strategy.
Get help!
For many small, independent agencies, building and maintaining a high-performance website can seem like a mammoth task – one that is difficult to navigate with only a handful of staff and a very small budget. But help is at hand.
EZLynx Agency Websites brings all of the above tips together for insurance agencies. Its four website packages are all mobile optimized, guarantee SSL certificates, include a CMS called EZLynx Website Editor, and come with multiple design choices and pages. The more advanced packages come with additional features like lead capture forms, unique content, social media assistance, multilingual options, and website consultancy and review.
"We want our agencies to be successful," Woodard told Insurance Business. "The more business they write and the more customers they have, the more that technology enablement becomes an important part of their growth strategy – and we want to be part of that journey with them."