Guide to successful podcasting for insurance agencies | Insurance Business America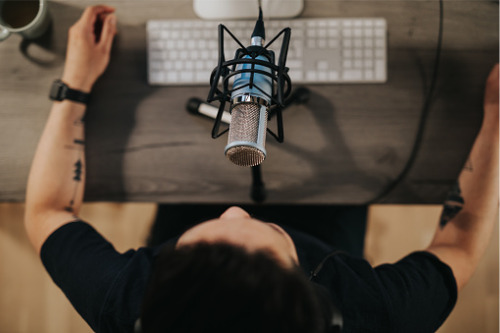 Insurance agencies that have yet to jump on the podcasting bandwagon should consider doing so in 2021. According to Edison Research and Triton Digital's 2020 study, "The Infinite Dial," podcast listeners have grown 37.5% since 2017, and more than 200 million Americans are now familiar with podcasts.
Find out more: Learn everything you need to know about Insurance Technologies Corporation here.
For insurance agents, getting involved in podcasting is beneficial because this medium provides a great avenue for people to get to know them.
"It's a medium that is way more intimate than others, and not even social media shows a peek of the agent as an authentic person the same way that listening to them on a podcast does," said Becky Schroeder, chief marketing officer at Insurance Technologies Corporation (ITC). "You get to hear that person's tone of voice, [which] is a huge clue to who they are as a person and how they're feeling in the moment."
Agencies that want to get started with podcasting will need a few key items on hand to ensure the quality of the episodes is top notch. Schroeder discourages agents from using their phones or computer microphones to record because the audio quality will not be as good as it could be – and audio quality is important because if it's too challenging or annoying for someone to listen to a podcast, people will tune it out.
"What you're going to need is a microphone, headphones, and pop filter for each host – if you're going to have more than one host – and also preferably for any guests," Schroeder explained. "You're also going to need recording and editing software, and a website with an RSS feed to be able to publish your podcast to the different podcast apps."
Read more: How to design an agency website with user experience in mind
As for podcast topics, an agent should think about the format they're interested in following and the audience that they're trying to reach. Some questions to consider when planning out content include:
Is the podcast going to be consumer-facing or industry-facing?
Are you going to do a monologue? Are you going to have a co-host and/or guests?
Are you going to script your podcast or are you going to have an informal and unrehearsed conversation?
What other podcasts are out there in the area that you're planning to focus on, and what can you bring that might be different from other podcasts?
All of these questions are going to help inform the topics that agents want to discuss, says Schroeder. How often an agency plans to release podcasts is also important to determine. As with any content marketing, podcasts are a commitment, so agents should decide before they get started what frequency they're comfortable committing to, as well as the ideal length of each episode.
"Many podcasts are often 30 to 60 minutes, but that doesn't mean you have to commit to a 30-minute episode every single week," said Schroeder. "If your podcasts are 10 to 15 minutes, that's fine. It's a flexible medium … [and works well] as long as you're creating content of value that people are going to want to listen to."
One format to consider is to record a "season" of podcasts, which involves recording many episodes over a shorter timeframe and then releasing a new episode once a week for, let's say, 10 weeks. This option allows agencies to take a break between seasons, and plan, record, and edit that next batch of episodes.
Read next: Why agents should 'like' Instagram
Other items to think about include effectively promoting the podcast to get people to start listening, as well as asking for feedback to ensure that the topics covered are meeting listeners' needs. One of the most important takeaways, however, is to be authentic.
"Don't be someone you're not … With podcasts especially, you want to be authentic because that's how you build your audience," recommended Schroeder, adding that agents also shouldn't worry about filling up every second of the recording with chitchat or being afraid of trying something new. "Give your listeners a chance to absorb what you say before you rush to the next sentence … and don't be inflexible or afraid to try something new. Feel free to adapt and change your process or content as you need to."