How to enhance the customer experience in insurance | Insurance Business America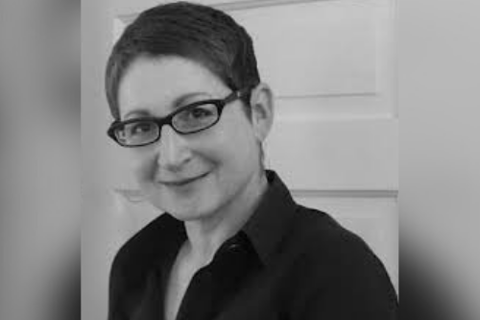 There has been increased emphasis on customer experience (CX) in the insurance industry over the last few years, and the pandemic has only heightened the need to address how inefficient internal processes can negatively impact CX, as highlighted in ABBYY's new whitepaper on insurance innovation and intelligent automation.
With many moving to a hybrid work model, it has become vital for insurers to take a step back and implement strategic initiatives to improve internal processes throughout the policy and claims lifecycles.
A big part of improving these processes involves enhanced understanding and utilization of data, as many insurers are still learning how to store, access and use the data they have from both internal and external sources.
Data provides underwriters, adjusters, and customer service teams with the information needed to personalize communication and make accurate decisions about claims and policies faster. With analytics and algorithms, insurers can anticipate client needs and predict future behaviors.
Increasing accessibility through intelligent document processing (IDP) is also key. This technology allows the industry to understand data contained in both structured and unstructured documents.
Eileen Potter (pictured), solution marketing leader for insurance at ABBYY spoke to Insurance Business about the trend of traditional insurers adopting behaviors started by insurtechs.
"Customers aren't just looking from one insurer to another when comparing customer experience, they're basing their decision on every digital interaction they have," she said.
Although the use of emerging technologies, such as low code/no code is prevalent, artificial intelligence (AI) and machine learning (ML) have seen greater adoption over the last year. Top insurers agree that the use of AI and ML are priorities for firms this year, according to ABBYY's whitepaper.
Potter also noted that insurance companies are still leaning towards a rip and replace strategy with respect to their legacy systems without considering the need to augment existing systems with other technology.
"You need to look at legacy as less of an albatross and more of an asset," she explained. "You have the legacy data, the experience, and trust from a customer standpoint as they look to the brands they know."
Considering the impact that brand recognition and client trust have on policy retention, it would benefit insurers to shift their mindset towards creating an ecosystem that works with legacy systems to make the best use of existing data.
"When it comes to system transformation, it should be less of an IT project and more about creating business solutions," Potter added.
Taking a step back to look at the processing lifecycle as a whole and figuring how to make the policy and claims process faster is a balancing act. It's vital to look at technology as an enabler rather than a quick fix to enhance speed.
Insurers should be considering what processes are manual, and where the blind spots are to enhance optimization. Before adopting new technology and shifting to digital processes, insurers need to look at the intricacies of the process itself, rather than throwing tech into the mix with the hopes processing will become smoother.
"You think robotic process automation (RPA) could help with repetitive tasks, but RPA is not a smart technology so if it's repeating tasks that are done in the wrong order then its only helping to make mistakes faster, rather than making workflow better," Potter noted.
"Successful strategic decisions about your processes are based on considering what you need to do to solve your business challenges, not just a list of software capabilities," she added. "Speed and agility are critical parts of this equation, along with building a culture that will enable your organization to continually adapt as the market changes."