Top tech must-haves for new insurance agencies | Insurance Business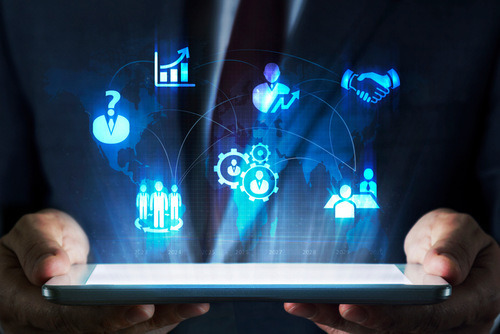 Picture this: You just started a new insurance agency, and making every penny count is part of the game, so it may be tempting to cut down costs by skipping some technology. Sure, not all technology is critical to a new agency. But, some technology definitely is, according to Becky Schroeder, vice president of marketing at Insurance Technologies Corporation (
ITC
).
A study on technology usage by insurance agencies, co-sponsored by ITC, found that agencies that are heavy users of technology are two-times more likely to have better sales processes, and those that rely heavily on sales and marketing technology have greater revenue growth and sell more policies per producer and per household.
How are your wholesale brokers and MGAs performing? Take our Producers on Wholesale Partners survey!
Technology can have a huge impact on the success of a business, so, what are the technology must-haves for a new insurance agency? Schroeder shares the 10 each new agency starting out should consider:
1. Agency Management System
"Don't make the mistake of starting your agency without an agency management system," says Schroeder. "It will become a hard habit to break and a tough transition to work through when you do get a management system."
2. Comparative Rater
If you're selling personal lines and have more than a handful of carrier appointments, you will need a comparative rater, she says. But, going beyond just a rating tool can make a difference: Look for a rating system that can also integrate with your management system, or even better, one that provides extensive reporting.
3. Website
An absolute must-have – a good website. "It will be the hub of all your marketing efforts, whether that is online or offline … Plus, the sooner you secure your domain name, the sooner your website starts building authority with the search engines," says Schroeder.
4. Computers / tablets
An obvious need, but Schroeder suggests that a good Windows-based tablet might be a better option than a desktop or laptop, especially if working remotely or attending events.
5. VoIP
Schroeder recommends getting a Voice over Internet Protocol (VoIP) phone system over using landlines, which allows you to make calls using the internet.
"There are a several benefits to using VoIP," she shares. "Long-distance calls are cheaper. You'll already have internet. With VoIP you don't have to pay two bills."
6. Internet
Another given – having a good internet connection is crucial.
7. Scanner/printer/copier
"While the world goes increasingly digital, sometimes there is still paper," she says. If you have paper documents, scan them into your agency management system then shred and throw it out.
8. E-signature
As a new agency, removing as much friction from the insurance buying process as you can is critical to gain new customers. "Requiring a prospect to print, sign, and fax (or scan and then email) a document is friction," she says. "Using e-signature removes that friction."
9. Firewall
In today's world, securing agency data should be top-of-mind. A strong firewall keeps unauthorized external users from accessing data and can also block viruses, spam and malicious applications.
10. Cloud storage
Cloud storage is where you store your agency's data on remote servers you access using the internet. Why should your agency use cloud storage?
"First, you save money because you don't need to buy and maintain a local server. Second, if your office gets vandalized or destroyed in a natural disaster, you'll still have all your data. Finally, cloud storage gives you greater flexibility with access to data from anywhere," concludes Schroeder.
Related stories:
What can we expect from insurtech in 2018?
Three ways to update your insurance website in 2018