Increase your agency's organic reach by 135% | Insurance Business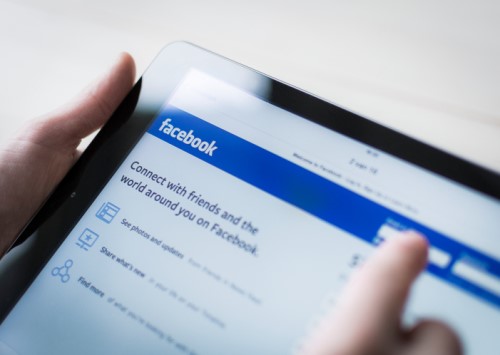 Video marketing has grown from an "up-and-coming" marketing tactic to an effective and critical component of any content strategy. In fact, 64% of users are more likely to buy a product online after watching a video and 41% of companies using video enjoyed more web traffic from search than non-users, according to an article in Forbes. Furthermore, Facebook video posts have 135% greater organic reach than photo posts.
"Gone are the days of people working with companies they feel no connection with. With so many choices in just about any industry, you must stand out among the crowd," says Stephanie Ewen at Insurance Technologies Corporation (ITC). "Video can be a fun way to connect with your network and share your content personality."
Nearly every business has a Facebook presence, making it an easy platform for agencies to engage customers through. Ewen shares three easy ways insurance agents can use Facebook Live to engage their network and boost business:
Host a Q & A
The average consumer will not know all the ins and outs of insurance, and customers want to work with professionals who know their needs. A video Q & A session is a simple way to show off your agency's customer service skills and knowledge.
"With a Q & A, don't go into the video without prepared questions; compile a list of four to five questions to get you started," shares Ewen. "When doing something like a Q & A, be sure to set a time limit to your event, but encourage viewers to continue the conversation in the comments after the event."
Announce a new product
Is your agency adding a new carrier partner or line of business? Use Facebook Live to announce it! To build up momentum around the event, Ewen suggests teasing the announcement via social posts, email blasts and blog posts.
Giveaways, drawings and contests
Contests are a great way to grab viewers' interest and drive engagement. Since most giveaways and contests involve a drawing for a winner, Ewen suggests making the announcement on Facebook Live to amp up the excitement. "Have the prize visible, put the names in a basket and draw the name live! How fun would it be for the winner to watch their name drawn for a cool prize," she exclaims.
And if the three ideas above are not a fit for your agency, Ewen suggests a bonus idea – create a recurring show on a daily or weekly basis to build a fan base and provide massive value to consumers.
"Facebook Live is a serious contender if you're looking to boost brand awareness," she says. "It has a ton of potential for promoting and streaming different types of events. I gave you my three favorites, but the options don't have to stop there."