Independent agents can use COVID to audit their digital capabilities | Insurance Business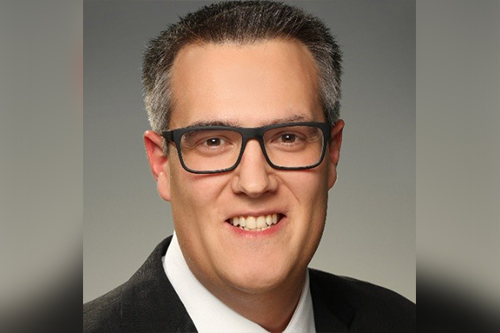 With every challenge comes opportunity. Granted, not all challenges are of the sheer size and scale of the COVID-19 pandemic, but, the fact remains, opportunities exist for those willing to look for them.
For independent insurance agents, now is the time to "demonstrate the value they provide," according to Tyler Asher (pictured), president, independent agent distribution at Liberty Mutual and Safeco Insurance – a Liberty Mutual insurance company that sells personal auto, homeowners and specialty insurance products through a network of more than 10,000 independent insurance agencies throughout the United States.
"We're looking at this as a way for independent agents to really maintain their competitive advantage," he said. "We fundamentally believe that independent agents will continue to win in the marketplace and have a broad-based competitive advantage relative to other channels – and that's really driven by the combination of ease of doing business, choice, and advice that we feel independent agents are uniquely positioned to offer.
"Independent agents, now more than ever, really have a great opportunity to demonstrate the value they provide – delivering exceptional service, offering expert advice, and increasingly meeting customers where they're at, which today is online and digital. We think it's a great opportunity for agents to really take advantage of this long-term loyalty and help clients manage through the impacts of COVID-19."
Read next: Busting myths about millennials insurance buyers
One thing that agents can do, according to Asher, is use the COVID-19 period as "an audit of their digital capabilities." The public health crisis has accelerated a pre-existing trend in the insurance industry (especially among millennial buyers) of people wanting to do business digitally or at least doing their own research online before contacting an agent or broker.
"Consumers will likely remain reluctant for face-to-face in-person meetings for some time, so in this new digital-first normal, the key for agents will be finding ways to use digital to the benefit of their existing customer relationships," Asher told Insurance Business. "So, we think it's really a great opportunity for agents to use this as an audit of their digital capabilities. Things like website refreshes, social media, online ratings and reviews, and how they're optimizing digital strategies are all incremental changes agents can make now to move closer to their existing clients and reach new customers."
Read more: Insurance agency websites' standing suffers amid pandemic
Despite the challenges of the pandemic, and, for some, the quite mammoth task of fully digitizing their operations and enabling a remote workforce, insurance agents have proven their value over the past few months.
"Our agents' adaptability to finding new ways to meet their existing customer needs is something we've been pleasantly surprised by," Asher commented. "We certainly knew agents were in a strong position, but we were surprised at how adept they were at making that transition and really doing what they do best, which is being there for the customers when they need them and providing exceptional service.
"Initially, out of the gate, the question was: how do you pivot to do your existing work in a new way? And as this situation has continued to evolve, agents are now finding new ways not just to service existing clients, but to find new opportunities, and adapt how they are prospecting to find additional areas of growth. Overall, we've been pleasantly surprised by how resilient agents have been and how well positioned they are to continue to meet the needs of customers."