Insurance agency websites' standing suffers amid pandemic | Insurance Business America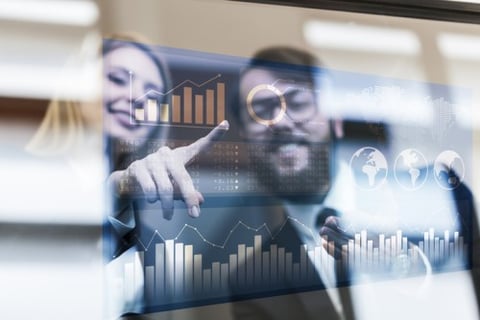 The COVID-19 pandemic has not only had an impact on quoting volumes for insurance agencies, it has also affected the number of Google searches for insurance keywords, which in turn has had negative consequences for agency websites.
Dylan Brooks, lead digital marketing account manager at Insurance Technologies Corporation (ITC), conducted an analysis of data from 12 agencies that have invested in digital marketing and found some interesting results about the online traffic being driven to their sites over the past few months. Compared to the early months of 2020, there was a sharp drop-off in both visibility of agency websites on the first page of search results (a 33% decrease) as well as the number of visits to their websites from search result clicks (a 40% decrease), occurring over the first 65 days of the pandemic in the US, starting March 11. Moreover, when compared to the same dates in 2019, there was a 19% decrease in visibility and a 46% decrease in visits to insurance agency websites.
"This had less to do with any changes in rankings or anything of that nature for individual sites – it was just that there was also about a 30% drop in activity in how often people were searching for insurance," explained Brooks.
That decline in searches for insurance keywords is in itself unusual since Google searches overall have doubled during the pandemic. Nonetheless, this growth isn't being experienced by every industry, including insurance.
A few specific factors are contributing to the lowered interest in consumers towards insurance-related searches. For one, because of the financial challenges that COVID-19 poses to the US economy and individuals, the typical car and home purchases that would be happening after people receive their tax refunds around this time each year are not taking place, according to Brooks' analysis.
Read more: Coronavirus shutdowns emphasize agencies' need for digital tools
"Whenever you get a new vehicle … it's required by law to get insurance, so that's an instant trigger that would send people to reach out to an agent," he said. "Also, when you factor in that the tax deadline was moved back to July, and that people were losing their jobs and incomes, and for a while they didn't have a lifeline coming in until mid-April, one of the big drivers for getting car insurance just went away."
The reopening in certain states that kicked off in late April and early May saw the trend in agency website traffic from search results reverse slightly, but with reopening now put on the backburner in many parts of the US, agencies might again see less visits to their websites from Google searches.
Nonetheless, insurance agencies can do several things to position themselves advantageously amid potentially lower digital visibility. First off, they shouldn't be complacent and just wait for things to rebound. Instead, agencies should be actively looking at their branding. Just because a Nationwide or State Farm is well known doesn't mean that smaller insurance firms don't stand a chance in becoming a trusted resource for consumers during times of crisis. A revitalized branding strategy can ensure an agency stands out among the competition, and part of this strategy involves answering the questions to which people are looking for answers by using blog posts, social media channels, and videos.
Read more: It's time for insurance agencies to reimagine the online consumer experience
"What I have seen some of my clients doing that has worked very well is looking at the questions that people are asking about coverage at this time, whether it be the refunds that they could get for not driving as much, whether it may be how the pandemic affects their coverage, and whether their coverage can reimburse them for some of their losses," said Brooks.
The ITC expert recommends that agencies provide those resources, especially since if one customer is calling or emailing them with a certain question, it's likely that there are 10 more who are wondering the same thing. In turn, having that information on an agency's website should help drive more people to it and establish it as a trusted source.
"I would be so bold as to say that the agencies that focus on their websites and do this will end up winners three, four or five months down the road," said Brooks, adding that those who don't take proactive steps during this time are not likely to see a gain in interest, market share, brand awareness, and visibility – as in, all of the things that drive growth for agencies.
Focusing on affordability could also help over the long-term. On the personal insurance side, clients often value having all of their insurance policies with one agency over getting the lowest price possible.
However, Brooks noted, "Some lines are getting blurred during this pandemic because a lot of people have seen a drop in household income and are looking, at least in the short-term, at the affordability of everything in their lives, from their cable bill to their rent to the things that they own."
While value is still important, affordability is likely to be a bigger focus in the coming months, "and if there's no mention about that on an agency website or in a blog article or video or any of these types of resources, there's a chance that websites may get passed over," said Brooks.