Insurers need to learn to understand their future consumers in the IoT age | Insurance Business America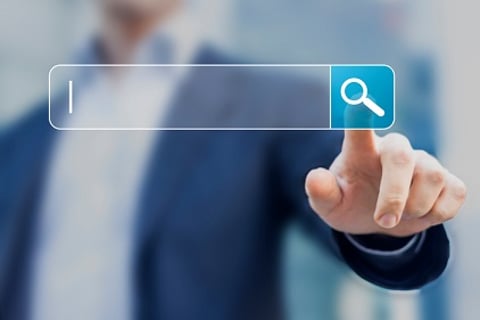 As the Internet of Things (IoT) grows and shapes the digital smart home, it has the potential to create winners and losers in the insurance industry.
Carriers must try to adapt to position themselves to face the impending digital challenges and a new survey has unveiled where the industry needs to head to avoid losing out.
Normand Lepine, NTT DATA's senior practice lead on insurance data and analytics, says carriers need to act – and act immediately – if they want to avoid getting left behind by the IoT revolution.
"We know that insurers are very interested in IoT and how it is going to impact them," he explained. "We thought it would be interesting to know: are consumers … and carriers ready for smart homes? And what are the threats and opportunities that smart homes have for P&C carriers?
"We think that there a lot if things they [carriers] need to do before they're able to really effectively take advantage of this, which means they can't wait," Lepine said. "We're not sure they understand the consumer goals.
"They need to really understand the goals and objective of [younger, tech-savvy consumers], then they need to start planning their initiatives in order to try to converge the consumer desires with what they're trying to do with IoT from a business perspective."
NTT DATA's survey of 1,000 consumers and 100 insurance executives found consumers want
personalized policies based around their smart homes, but are squeamish when it comes to sharing data that could jeopardize their security and privacy.
"The IoT is disrupting the whole insurance ecosystem, inviting new competitors and potential partners, and changing how products and services can be delivered," the report on the survey states. "It ultimately has the power to change the insurance business model from a reactive/claims processing one to a proactive/loss avoidance one … We believe now is the time for carriers to pursue their place in the IoT ecosystem."
The industry needs to adjust its thinking if it wants to align itself with consumer needs, according to the report.
Want the latest insurance industry news first? Sign up for our completely free newsletter service now.
The main recommendations of the study included: carriers needing to develop early ethics policies for IoT and provide consumers with transparency on data security and privacy; focussing, at least initially, on offering "advice and assistance with smart home adoption"; and leveraging partnerships with data companies "to manage the parts of the ecosystem they cannot control."
This final recommendation, NTT DATA suggests, is the most important. Access to data will be crucial to understanding, and thus accurately underwriting, what goes on in a smart home.
"Most carriers recognize that they are not well-positioned to drive the evolution of the smart home ecosystem on their own," Lepine said. "Consequently, finding the right partners and their best fit in the ecosystem greatly reduces the effort and cost to participate."
Lepine said partnerships with data-accumulation companies like Google and Apple could be the key to thriving in the smart home market.
The survey found many consumers – particularly younger homeowners – were the set most prepared to have their homes digitized and monitored, but those consumers were also most willing to jump carrier for the best deal.
"They are less loyal to their current carrier, saying they would change insurance companies to get homeowners policy discounts for using smart home devices, including smart thermostats, smoke/carbon monoxide detectors and garage door openers," the study found. "How carriers prepare for and respond to this shift in customer expectations and behaviors — and affiliated threats of industry disruption — could well determine the insurance industry landscape of the future."
However, if carriers can get their policies and communication right, they could be in line to reap the rewards. The report found a huge majority – 87% – of carriers believed IoT will improve relationships with customers.
"We think the number one priority for carriers is … developing a full ethics policy around IoT, because it's going to change the way they interact with their customers," Lepine outlined. "It needs to go all the way up to the risk committee. Carriers need to be very transparent if they want consumers to trust them with their data."
Related stories:
Research firm says IoT insurance market to grow by 66% each year until 2022
More insurance firms eye IoT adoption