Insurtech start-up raises $15.4 million in funding round | Insurance Business America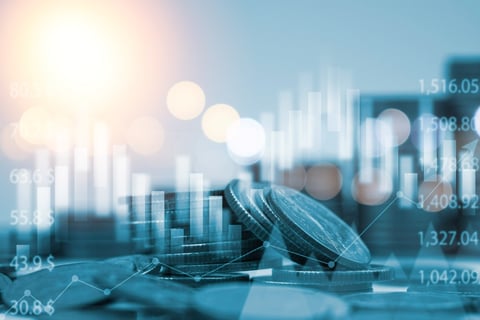 Insurtech start-up Honeycomb has announced that it has raised $15.4 million in a Series A funding round led by Ibex Investors.
Honeycomb, a digital insurance provider, has developed what it says is the first technology stack for multifamily properties, which streamlines the process faced by landlords and condo owners' associations. Honeycomb said that its AI-driven technology is also the first to enable the instant delivery of customized, "right-priced" insurance coverages.
The US- and Israel-based company began writing US policies in June of last year. It currently operates in four states – Illinois, Arizona, Michigan and Ohio – and plans to launch in 10 more states this year. Honeycomb said it expects to insure more than $1 billion of real estate assets by the end of the first quarter.
"Commercial lines insurance, and specifically insurance for multifamily properties, is ripe for disruption given the sheer complexity entailed in underwriting this class of risk, its manual processing legacy, and the absence of a leader in the market," said Itai Ben-Zaken, Honeycomb co-founder and CEO. "At Honeycomb, we have succeeded in converting the institutional knowledge of our team of industry veterans into algorithms that parse deep, first-party, location-specific data to more accurately evaluate risk. As a result, we can perform more robust underwriting quicker and at a lower cost structure than previously possible."
SiriusPoint, a global insurer and reinsurer and Honeycomb's lead underwriting capacity provider, will participate in the funding round as a new investor alongside lead investor Ibex Investors and existing investors Phoenix Insurance, Distributed Ventures, IT-Farm and Sure Ventures, all of which have increased their stakes. To date, Honeycomb has raised $19 million.
Read next: SiriusPoint selects new head of reinsurance for US and Canada
"Honeycomb is poised to change the game of real estate insurance," said Gal Gitter, partner at Ibex Investors. "Their platform uniquely leverages both first- and third-party data to disaggregate risk in ways that are totally different from the rest of the industry. Honeycomb is growing at a rapid pace since its launch, and we believe they will become the dominant platform in this market."
Honeycomb allows for customized policies that hadn't previously existed for the multifamily segment, the company said. These include insuring properties with Airbnb rentals while offering enhanced ordinance and law coverage, distinct business income and extra expense coverages, and a "right-sized" approach to deductibles in risk-prone areas. Multifamily property owners and condo and homeowners' associations that follow the company's guidelines and mitigation requests will receive larger discounts as time goes on.
"For us, the premise is simple: we reward well-maintained multifamily properties with discounts previously unavailable in the industry," Ben-Zaken said. "More importantly, our proprietary algorithms and first-party data allow us to have a broader underwriting appetite and the ability to instantly provide most landlords and condo associations with customized policy quotes at the right price."