Is this the 'Google for insurance'? | Insurance Business America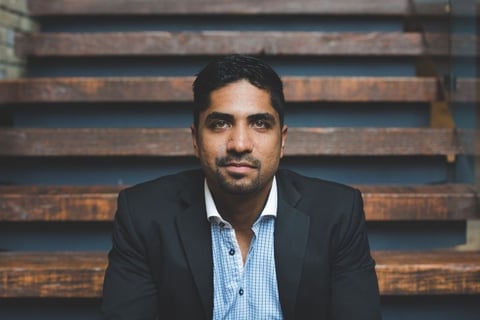 ProNavigator describes itself as "Google for insurance." The comparison gets precisely to the point, according to company founder and CEO Joseph D'Souza (pictured).
"I think it's easy for users to relate to the experience they get when they go out in Google and search for information, versus the experience they get today when they're in [Microsoft's] SharePoint, or they're in their own companies' portals or intranet," D'Souza said. "That's the experience we're trying to do: the speed, the accuracy and being able to have information at your fingertips when you need it."
ProNavigator, launched initially in 2016, uses its technology to help solve information challenges for underwriters, claims staff, brokers, or call centers. The company's platform indirectly keeps Google in mind, particularly in terms of speed.
"We built a knowledge management platform similar to a Google-like experience, where organizations store documents that the teams need to reference," D'Souza explained. "Our technology will search, store and help organizations find what they're looking for in a couple of seconds."
The Ontario-based company's market includes insurance carriers and large insurance brokerages in the US and Canada. ProNavigator's market rivals include SharePoint and "the status quo," he added.
The company has raised just under $8 million in venture capital to date, and is in the process of seeking new financing, D'Souza said.
Ingesting thousands of documents
The integration process typically starts by way of a conversation between ProNavigator and a director or vice president of a client's frontline staff. This can include underwriting or claims staff, or a contact center, each with anywhere from 500 to 15,000 documents that their teams need to reference daily. Before ProNavigator is brought on, documents are typically stored in content management systems including SharePoint or Microsoft OneNote, or a company's own intranet portal, D'Souza explained.
ProNavigator then "ingests" that information through an interface template that is customized for specific customers and functions, using tech tools such as Application Programming Interface (API). The company stores the information on the cloud and provides access for users in various ways.
"Depending on their access levels, and what they can see and can't see, the users can access our tool through a browser-based interface to be able to search and query information across all of these documents," D'Souza explained.
ProNavigator developed its platform using a subset of artificial intelligence called "natural language" artificial understanding. Machine learning is also in play.
"[The technology] does two things in our instance. One: [it] understands the queries, the questions and searches that are coming in. Two: it goes in and scans through all the documents to return back Google-like snippets of information for users in a couple of seconds," D'Souza said. The search also provides the most relevant results based on a user's search term, access and configuration.
The platform additionally has an analytics component, allowing organizations to quickly crunch numbers and identify trends. This element, according to D'Souza, helps "provide executives in these organizations insights into trending topics and trends of the scene, types of questions that staff are asking and knowledge gaps – knowledge demands for their organization that they can [use to] help shape marketing, training and other things."
The system is fully operational within eight weeks, D'Souza said. Customers join through a subscription model and pay a monthly per-user fee. A 100-person organization would pay for 100 seats, for example.
Need and wait times
D'Souza argues that every insurance company needs a place to store documents beyond intranet or Sharepoint, especially with increasingly challenging customer demands and staff working remotely in the post-pandemic age.
"They all have to use something that challenges today's world, where customers' demands are high and wait times on call volumes have continued to increase, and you have staff working remotely," D'Souza said. "The old world where I could just turn to my colleague and ask a question about how to do [something] doesn't work anymore."
With that in mind, D'Souza said, staff need to be able to access up-to-date information in real time, at their fingertips.
Wait times and inspiration
ProNavigator's genesis began in April 2016, when D'Souza was on the telephone with his insurance carrier with what he thought would be a simple question.
"I was kept on hold for an hour and 35 minutes," D'Souza recalled, after submitting a screenshot and calling for clarification. "That triggered the start of the company and really trying to figure out how we can tackle this."