It's time for insurance agencies to reimagine the online consumer experience | Insurance Business America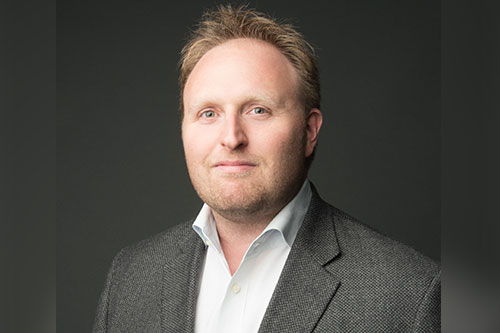 It's time for insurance agencies and carriers to reimagine online consumer rating. If the COVID-19 pandemic has taught us anything, it's that we're able to do almost anything online, including our insurance transactions. However, insurance agencies, brokers and carriers are often falling short when it comes to meeting consumer expectations online.
When shopping for insurance online, consumers are often asked to carry out mundane tasks like filling in fact files and ticking boxes. This generally leads to boredom, a lack of enthusiasm, and lower incentive to purchase a product. But there's a quick and easy solution to those problems – insurance technology. By applying leading insurtech capabilities, insurance companies can automate mundane online tasks and create a slick and easy customer experience that will make people want to click 'Buy'.
One of the most important elements for insurance agencies, brokers and carriers to master is online consumer rating, according to Laird Rixford (pictured), CEO of Insurance Technologies Corporation (ITC). Rixford, who has more than 20 years of experience in entrepreneurship and insurance technology, will be presenting an exclusive webinar on 'The Next Generation of Online Consumer Rating' at 1pm Central Time on May 07. In this timely session, he'll explain how agencies can leverage innovative insurance technology to offer a better customer experience, while growing their business.
"Online rating and consumer rating have been around since 1999, and really in the years that followed, agencies, brokers and the technology vendors that support them have failed to innovate in that realm," said Rixford. "They're using the same old boring forms that ask for name, address, vehicle type, and so on, and it's not a very fun or interactive process. Then, throughout the late 2000s and early 2010s, we saw a lot of insurtech companies coming in and looking to disrupt the online market by creating a consumer first experience for their visitors. That included fun, interactive, engaging online experiences, which have traditionally been out of reach from the agent and broker perspective."
In 2019, ITC launched a solution for insurance agencies and brokers called TurboRater for Websites, which Rixford claims offers that fun, engaging, insurtech experience for online insurance shoppers. With a mobile-first design, consumers can compare their existing insurance policies against more than 225 national carriers. Time-saving technologies – such as driver's license scanning and data prefill – make the interface slick and efficient for consumers to use.
"A key pain point for online insurance shoppers is when companies ask too many questions. It's much better to use data prefill wherever possible – for things like addresses, vehicle models, other drivers in the household, and so on – because that experience will quickly engage the clients and will retain them on the site," Rixford told Insurance Business. "They feel there's a light at the end of the tunnel because most of their information has been automatically prefilled, and the little information they do have to provide is what will get them the quote. We've seen, using this technology, that you can get a full quote as a consumer in less than 90 seconds."
With the novel coronavirus pandemic forcing lots of insurance agencies and brokerages around the world to go digital, it's more important than ever for firms to transform their digital customer experiences, according to Rixford.
He commented: "We've seen traffic and quoting volumes decrease in agencies because of the whole COVID-19 situation, but we've seen online traffic actually either stay the same or creep up higher. This situation is going to create a new world in the minds of consumers where they can do everything they need to do with their insurance experience online. It's going to continue the process of agents and brokers having to create a premier online experience no matter where they get it from."
To learn more about how to provide quality online shopping experiences that consumers have come to expect, sign up for this free webinar from the experts at ITC. 'The Next Generation of Online Consumer Rating' will run at 1pm Central Time on May 07, 2020.