How insurance agencies can win referrals from clients | Insurance Business America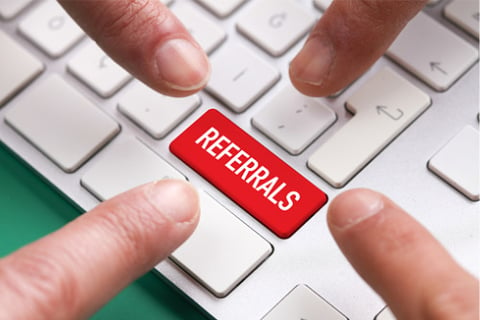 Referrals from satisfied customers continue to be a significant source of business for insurance agencies. However, one expert tells Insurance Business that agencies shouldn't solely depend on this channel to bring in new customers.
"Every time I talk to an agent and I ask them where they get their leads, their number one answer is referrals, and I agree – referrals are great because they're more likely to close since there's already some level of trust between you and that referred prospect," said Becky Schroeder, chief marketing officer at Insurance Technologies Corporation (ITC). "But I think it's a mistake for an agency to rely only on referrals for new business because then you're limiting your growth potential. By using referrals as your only way of getting new business in the door, you're not going to grow as much as you may want to."
This is why having an email marketing plan is important since it allows agencies to find other ways to promote their business and get in front of people who are scouring the web for their insurance needs.
"Everybody is doing some amount of research online before they call you, even a referral. They're going to check your website before they call you because they want to see who they're calling," explained Schroeder, which is why having a presence on social media platforms along with other marketing channels will benefit agencies in the long run.
Read more: Why agents should 'like' Instagram
For example, while any agent worth their license knows that they can't discount a policy for a customer that refers a friend, what they can do is offer incentives such as gift cards.
"If you have an email marketing tool, you can send an email out to your current clients and let them know if they refer someone to your agency, you'll send them a gift card to whatever place of any amount [that works] for your budget once the referral becomes a client," recommended Schroeder. "Or, if you want to do it in a slightly different way you can do it as a draw for a bigger prize and every referral is an entry."
By implementing campaigns like this periodically – Schroeder suggests each month or once every other month, or at certain times of the year that align with your marketing plan – agents can remind their clients about the business and that it would appreciate a referral.
Read more: Four misconceptions about email marketing
Other tips when asking for referrals include making these asks simple for the client to follow through on. If an agent is doing email marketing, they need to make sure that they have a call to action in that email or a form on the agency's website to make it easy for clients to send a referral right then and there. An email marketing tool can also help agents segment their client list to try to generate more customers for specific lines of business.
More broadly, agents need to be asking for referrals in the first place, since you don't get what you don't ask for, says Schroeder
"Whether it's in an email marketing campaign or when you're having conversations with your client, ask, 'Do you know anybody who needs help with insurance?'" she continued. "You also want to time the ask and you want to do it when they've had a good experience with your agency – when they've just renewed or you've answered a huge question or helped them save money."
Read more: How insurance agencies can use online reviews to their advantage
At the same time, agencies should take a look at their process of responding to and following up on referrals. After all, they don't want to leave a bad impression with referrals after putting in the time and effort to win them in the first place.
"Speed matters in 2020. Even though they've been referred, your referred prospect doesn't want to wait hours for a quote, so when you get that referral you need to treat it like gold and make sure your process is set up so you can get to it and respond immediately," said Schroeder.