John Hancock, Spotify collaborate on marathon-inspired playlist for runners | Insurance Business America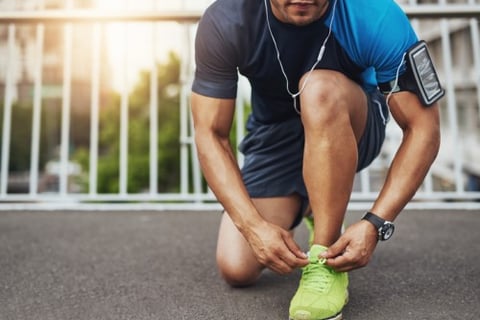 John Hancock has revealed that it has collaborated with popular music streaming service Spotify to create a custom playlist for marathon runners, by marathon runners.
Listeners can visit runeliteplaylist.com to either get a custom playlist based on their listening habits or get paired with a playlist that matches their running style, carefully curated by a member of the John Hancock Elite Athlete Team.
John Hancock is the principal sponsor of the Boston Marathon, maintaining an Elite Athlete Team that competes in the event each year. The team is comprised of professional athletes that have experience running in major marathon events and even in the Olympics.
The company's playlist campaign with Spotify is a first for the insurer in its 33 years of sponsoring the Boston Marathon.
In addition to the custom playlist, listeners may also get motivational running advice from the John Hancock Elite Athlete Team.
"Whether you're looking to channel a champion, want running advice from the experts, or just want to listen to some great music, this campaign with Spotify offers something for everyone," said John Hancock chief marketing officer Barbara Goose. "We couldn't be happier to work with Spotify to expand our Boston Marathon sponsorship efforts in a way that engages people in something everyone loves: music."
"We are delighted that John Hancock is tapping into our streaming intelligence and connection to culture to help Boston Marathoners and casual runners alike get pumped for their next run and crush their personal records," said Spotify vice-president, global head of advertising sales Brian Benedik.
Related stories: