Lifting the lid on the huge Travelers Amazon partnership | Insurance Business America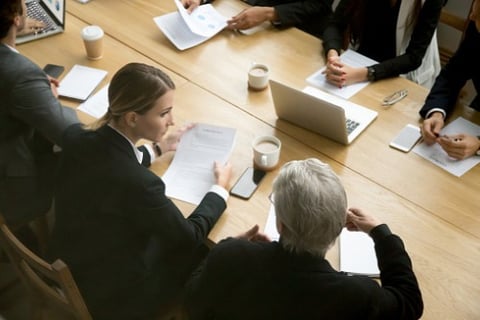 The Travelers Companies, Inc, recently announced a major partnership with technology juggernaut Amazon, through which the insurer will sell smart home kits, home insurance and risk management information via the "insurance industry's first digital storefront."
Under the new tie-up, Travelers customers in California, Colorado, Missouri and Wisconsin will have access to smart home kits, which include security cameras, water sensors, motion detectors, a wireless smart home hub and an Amazon Echo Dot – all at discounted prices. Eligible Travelers home insurance customers will also be able to get a discount on their policy with the purchase of a smart home kit.
Amazon is well-known for its market-leading customer experience. The 24/7 digital commerce platform offers instant click-and-buy services to hundreds of millions of customers worldwide. So, what does this new partnership between Travelers and Amazon mean for independent agents and brokers?
"This collaboration with Amazon will give [independent agents and brokers] another way to differentiate themselves and Travelers in the marketplace," said Michael Klein, executive vice president and president of personal insurance at Travelers. "Any customer who visits the digital storefront at Amazon.com/Travelers, will see a button that says, 'Get a quote'. That button directs customers to a page where they're presented with three options: call our sales center and get a quote from a Travelers sales rep, go to Travelers.com and get an online quote, or 'Find an agent'.
"The Amazon digital storefront includes the 'Find an agent' path for customers who want to work with an independent agent. We believe there are huge opportunities for agents who choose to pursue that path with us. We've invested in digital marketing tools that are co-branded with Travelers and Amazon, which agents can use to promote this program to their prospects and hopefully drive business into their agency."
The majority of Travelers' personal insurance business is sold through independent agents – and that isn't likely to change any time soon, according to Klein. This Amazon relationship, despite offering direct distribution, is "another example of Travelers making investments into tools and capabilities that will help agents differentiate themselves," he added. That being said, it cannot be ignored that this is yet another opportunity for insurance consumers to purchase direct, and therefore another challenge for independent agents and brokers to prove their differentiating qualities.
Travelers' new deals are currently available to Travelers home insurance customers in California and Travelers Quantum Home 2.0 customers in Colorado, Missouri and Wisconsin. Klein said the firm is planning a gradual roll-out into additional states, dependent upon regulatory filings and approvals.
He added: "We're really focused on the US for the time being. From a personal insurance standpoint, the only other country we're operating in is Canada, but we haven't made any specific plans for Canada at this point."