Throw your cookie-cutters away! It's time brokers cook up custom solutions | Insurance Business America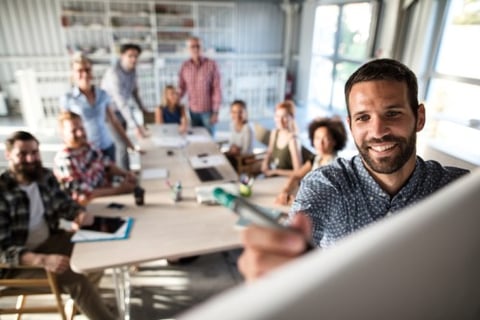 The sharing economy is forcing the insurance industry to throw their cookie-cutters away. Imagine a homeowner client who decides to run a small restaurant business from their property. The house would maintain its personal insurance exposures, but the chef and the restaurant activity would carry commercial insurance exposures. Insurance brokers of the future will increasingly have to cook up custom solutions to deal with such an intriguing recipe of risks.
As customers like the homeowner/chef embrace the ever-growing sharing economy, they're looking for insurance partners who can find solutions to transfer their risk and offer stability and peace of mind in very premature markets. This is a great opportunity for brokers to thrive, according to Drew Johnson, managing director at Northfield Brokerage Solutions, an excess and surplus (E&S) lines division of Travelers.
"There's no cookie-cutter approach to sharing economy risks. You can't just categorize a risk as X and offer solution Y. You have to understand a customer's entire risk portfolio and come up with a creative solution around it," Johnson told Insurance Business at the WSIA Marketplace in Atlanta.
"If you take the homeowner/chef example, the chef might also be serving liquor as part of the commercial service. The customers might be bringing wine on to the premises themselves, or the chef might be serving wine, which creates a liquor liability exposure within a home. Each risk and each account is unique and requires a different custom solution."
The E&S market is really well placed to react to the sharing economy because of its innovative DNA, according to Johnson. It has been the incubator for hot new products like employment practices liability insurance (EPLI) and cyber insurance, and it's likely to play a key role in cooking up sharing economy insurance solutions.
"Because the sharing economy is new and is evolving all the time, there are likely going to be claims, so brokers and end-customers will be looking for carrier partners with effective and efficient claims handling capabilities like Travelers," Johnson commented. "These are cutting edge policies, so when a customer has a claim it will likely be something we've never seen before, which is why it's useful to have a strong balance sheet to leverage.
"As the sharing economy is such a custom business, I think a lot of opportunities will fall in the brokerage space and brokers will have to be creative. The risks will continue to evolve, and we will need to come up with new products as an industry."