Nationwide announces plans for new innovation center | Insurance Business America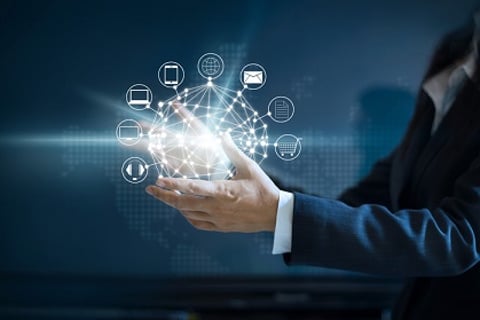 Nationwide has announced that it will open a new 31,000-square-foot innovation center in the Arena District of Columbus, Ohio, next year. The company plans to renovate space within a building owned by Nationwide Realty and its partner, Capital Square. The company also announced plans to add several dozen jobs to support its innovation program.
"Nationwide's heritage as a mutual insurance company is driving our approach to innovation," said Terrence Williams, chief marketing officer and president of emerging businesses. "The expansion of our innovation facilities reflects our commitment to developing new ways to help members protect what's most important and plan for a secure future. By repurposing a space we already own, we will cost-effectively meet our growing business needs. It's a win-win for both Nationwide and the Arena District."
Nationwide said that it expects to run out of space in its existing innovation center, Refinery 191, by the end of this year. The company will eventually move all work from Refinery 191 to the new innovation center, which is scheduled to open in 2019.
"Nationwide has nearly a century of experience thinking about our members and identifying innovative ways to solve their needs," said Scott Sanchez, Nationwide's chief innovation officer. "Expanding our space will ensure that associates have the right environment and resources they need to support collaboration and create new opportunities to delight our members in ways they can't even imagine."
Last year, Nationwide announced plans to drive more innovation to help customers:
Live comfortably in retirement
Meet their insurance and financial needs in novel and digital ways
Protect their data and digital assets
Protect them in the evolving area of mobility
"Innovation is a team sport, and we need spaces that enable our associates to do the rigorous and collaborative work they need to do," Sanchez said. "That's exactly what the new innovation center will provide."
Related stories:
Nationwide invests in AI and drone tech company
Nationwide announces plans to shift to independent agent model