Nationwide partnership platform designed for mutual gain | Insurance Business America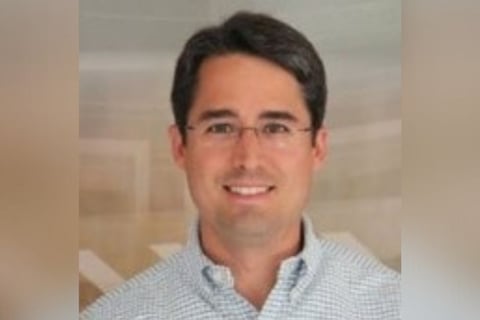 Some partnerships involve one company purchasing technology from another and integrating the software and services into its own system. Others involve the use of technology in the background for mutual customer gain – a dynamic in Nationwide Insurance's new link-up with Funding Circle.
Funding Circle is a small business online lending platform, and Nationwide is one of the largest property-casualty insurers in the United States. Their arrangement allows each company to offer services and products to the other through links to one another's web pages. The result: Light software integration along with a mutually expanded customer base.
Nationwide's Jeff Wilcoxon (pictured), the insurer's vice president of strategic partnerships, said that the arrangement allows the insurer to better reach small businesses as their needs evolve.
"Both Funding Circle and many other financial institutions have a common business customer base," Wilcoxon said. "In this particular instance, we're looking at small business customers and we've found that, as they're going through their process, exploring what their business needs are, that there are some natural inflection points in their experience where they might want to also consider what their [insurance] protection needs are."
Vipul Chhabra, managing director of Funding Circle US, said in prepared remarks that the partnership was a useful way to supplement his customers' business needs and set them up "for success in a competitive market."
Quick integration
Technology is very much in the background for this kind of partnership.
Nationwide has its "Partner Portal"/commercial lines partner solutions page that enables linkage with companies such as Funding Circle and others – something the insurer said stretches beyond its typical risk transfer and protection space to help business customers seeking additional services find the right ones through other Nationwide partners. Funding Circle is connected into the insurer's Partner Solutions page as one of its early participants, Wilcoxon said.
"We're leveraging our web environment and our partner solutions portal and the commercial lines site and then, in their environment, we're plugging into that flow to make sure we're there to help them prepare," Wilcoxon said.
The partnership is very much two sided, as Wilcoxon explained. A Nationwide commercial lines customer can interact with the page while trying to learn about other potential services the insurer recommends, and Funding Circle, as well as other partnerships, are displayed there. But then Nationwide does something similar in reverse.
"I'm also plugging into Funding Circle's ecosystem," Wilcoxon said.
Once a contract to execute a "quick link" partnership like the Funding Circle one is signed, it takes three-four weeks to set up, according to the company. There are also other creative efforts to make sure the brands are positioned properly on both sides' websites.
With mutual plugins, the shared Nationwide partnership environment grows, allowing partners to tap into other partnership-tools that the insurer has had for a while.
For example, Funding Circle customers who want to learn about Nationwide's business offerings can fill out a quick and easy assessment of their insurance needs using Nationwide's Coverage Assistant tool. At that point they get transitioned into Nationwide's Business Express platform that lets them quickly get a quote or bind their policy, either online or with a Nationwide agent, according to the company.
The insurer's broader Partnership Platform, launched about two years ago, has drawn positive responses, Wilcoxon said, with more than 30 partners currently active on the platform.
"The feedback we're getting is that it's best in class and really making it easy for [businesses and others] to apply the technology and get things done," Wilcoxon said. "In the context of a specific partnership, they clearly value the ability to plug our technology into their environment and make the experience for their customer easier to get to the end need that they're trying to solve."
Both sides benefit
Both Nationwide and Funding Circle make money through a reciprocal agreement, Wilcoxon explained, adding that specific details have yet to be worked out.
"What we're both aimed at is trying to help each other's customers," he said.
"If it's just a marketing link, it's what you would expect to see in a digital or a direct-to-consumer compensation model where you're trying to place insurance. We have a compensation structure that we use with these marketing link customers that says, basically, you get paid for a quote, and then we get paid when we underwrite the risk and make money the way we typically do," Wilcoxon said.
With Funding Circle, the arrangement also involves plugging in the Coverage Assistant product to boost the likelihood that Nationwide gets the business leads it wants.
"We've agreed that since they're providing access to their customers that we will provide access to more customers in this new partner solutions page that we've created," Wilcoxon said. "That's in the early days, so we haven't actually nailed down all the different ways that we might make money through that."
Wilcoxon also promises that Nationwide will continue to form many more virtual partnerships down the line.