Neptune Flood CEO shares excitement over Attune Insurance partnership | Insurance Business America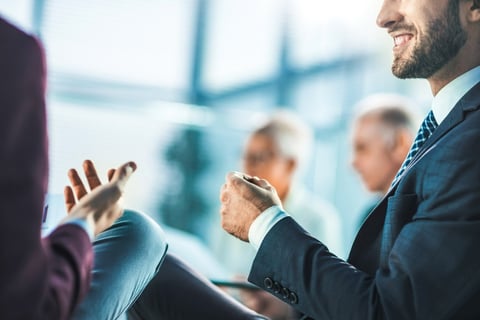 Digital flood insurance company Neptune Flood recently announced a new partnership with Attune Insurance, a commercial insurance marketplace that provides solutions for small businesses in 50 states.
Through the partnership, agents and brokers using Attune will have access to an instant commercial flood insurance solution, which they can cross-sell alongside Attune's existing small business products, which include business owners' policies (BOP), workers' compensation, commercial liability excess, professional liability, general liability, and most recently, cyber insurance - following the acquisition of Attune by Coalition Inc., a cyber insurance and security provider, in October 2021.
Neptune offers commercial flood insurance coverage limits eight times the level of the National Flood Insurance Program (NFIP) under FEMA, as well as optional business interruption cover to help businesses recover from a flood event. The firm, which uses AI-driven technology to make it fast and easy for agents to sell flood insurance, has been selling commercial flood insurance for the past year, after a successful launch of its residential flood insurance product four-years-ago. Attune is Neptune's first major distribution partner for its commercial product.
"At Neptune, we largely sell through agents, and we want to make it easy for people to buy flood insurance because we think that the process with the NFIP has been made so complex that it doesn't really encourage people to quote and buy flood insurance as often as they should," said Trevor Burgess, CEO and president of Neptune Flood. "We've made great progress on the residential side […] but we recognize that small- and medium-sized businesses have the same risk – and even fewer of them are insured the way that they should be. We're excited about this partnership with Attune because they've done a great job in a digital way of helping to insure small and medium sized businesses, but without flood insurance, and now we're enabling them to offer flood."
Read next: How inflation is impacting the flood insurance arena
There's a common misconception among small business owners in America that they're covered for flood under their BOP policies. This is not the case, so when floods happen, small business owners are typically left out of pocket. As the climate changes and awareness rises about the risks and the cost associated with flooding, it's becoming clearer that flood insurance needs to be part of the insurance package for small businesses, according to Burgess.
Agents and brokers using Attune will have access to bespoke commercial flood insurance policies from Neptune. The firm uses AI technology to conduct single risk rating, so that every address is rated individually and instantaneously. When an agent enters an address into Attune looking for a BOP policy, that address is automatically passed to the Neptune system, and returns an instantaneous flood insurance quote. Those quotes can then be modified to meet the individual needs of each insured.
The partnership with Attune came about naturally, Burgess explained, with both leadership teams sharing a similar view of how the small commercial insurance marketplace will change over time, and how important agents are in providing key advice.
"I really liked that it [Attune] was a marketplace that included the insurance agent as part of the solution," said the Neptune CEO. "That, to me, was a very attractive element of what they're doing. And now, as part of Coalition, they're able to bring cyber insurance to the table, and through the partnership with us, they can bring flood insurance to the table - all adding on to their original BOP policy package."
Read more: Millions to pay more for flood insurance
The number one problem when it comes to commercial flood insurance for small and medium-sized businesses is awareness, according to Burgess, who highlighted that approximately half of the buildings in America are at moderate to severe risk of flooding and should have flood insurance, and only 10% of those that are at risk actually have insurance today.
"This is an awareness problem," he stressed. "Working with Attune and their agent force to make it easy for people to quote and become aware of the price for flood insurance is a huge step to educating business owners about their risks and what they can do about it. Buying flood insurance is one of the only practical things that a consumer or business owner can do to help hedge their risk against climate change. It is a direct financial instrument that can help to do that. So, awareness is our number one issue, and this is a great way for us to educate Attune's large agent network about the risk of flooding and make it easy for them to provide flood insurance to their customers.
"The way I describe flood insurance is it's always much more difficult than I think it's going to be, and the opportunity is much larger than I think it's going to be. So, it's this double-edged sword, which is exciting and challenging at the same time. Not only do we have to educate agents and change their behavior, but then we also have to educate consumers and businesses and change their behavior. It's quite a process and sometimes that just takes time. But our commercial premiums now make up nearly 10% of our overall premiums at Neptune, so we are seeing some traction after just one year in the marketplace."