NFL, insurance and the 'scouting potential' of big data | Insurance Business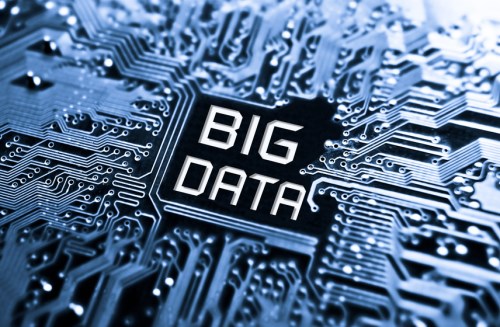 NFL teams are constantly bombarded with data. Since 2014, the NFL has been collecting in-game player tracking data through tiny sensors in the shoulder pads of every single NFL player in all 32 teams. In February, the NFL's Competition Committee signed off a plan to release that data to all teams in the league, which it says provides "massive scouting potential".
Data also has "scouting potential" in the insurance industry. What's the difference between making a data-driven decision around which quarterback prospect to select in the first round of the NFL Draft or finding the appropriate price for an auto policy covering a single mother with points on her license? There is no difference. In both cases, data is being used to paint a more holistic and comprehensive picture.
The automotive industry has come on leaps and bounds in recent years – and it's all thanks to data. The advent of telematics and the informative data such tools provide has been compared to the auto industry's last major paradigm shift, when innovative insurance providers stopped basing loss predictions on things like age and motor vehicle record and began using raw material from credit reports to better predict insurance losses.
Rather than comparing today's innovation to past auto insurance endeavors, Grady Irey, data science team leader at the Allstate-founded insights technology company Arity, makes the link between insurance and the NFL in his latest Arity blog post, 'The Game Changer: How the NFL and the Insurance Industry Leveraged Data Driven Innovation to Modernize their Industry'.
"Football is something that's near and dear to my heart," Irey told Insurance Business. "I grew up a sports fan, and as an analytical person I've always been interested in the use of data for better understanding performance. I thought the football analogy would help people understand the latest paradigm shift in the auto insurance industry.
"Arity specializes in telematics and predictive analytics to help insurers evaluate risk and make smarter decisions. But when people start to get more specialized and technical, it's sometimes easy to lose sight of the bigger picture. With my latest blog post, I'm trying to create a story around Arity's vision and how we're going to achieve it."
The amount of data being made available to auto insurers is increasing at a rapid rate. What can insurance companies do with all the data flying their way? In the short term, they can use it to build solutions to pain points in the industry, but these solutions are likely to be short-lived as the industry continues to evolve. Longer-term, data can be used to generate better understanding of the customer, just like NFL scouts use it to highlight key footballers.
"We need to study customers to learn who they really are. To do that, insurance companies need to stop being buffs (enthusiasts like sport buffs) and start being -ologists (like biologists or sociologists) – people who carry out a systematic study of a field to acquire knowledge and understand it better. We need to become 'customerologists'," Irey said. "If we do that, we can design better services and products based around customer needs.
"At Arity, our focus in the near term has been on how customer driving behavior data relates to risk. We look at things like: how much people drive, how they drive, how distracted they are, and how all these factors relate to the likelihood they will have an accident. We use that data to better understand our customers. We then provide that insight back to the customer so they can learn about their driving behaviors and how to improve them."
Related stories:
Allstate firm in deal to deliver services to drivers and fleet managers
Allstate-founded tech company takes on distracted driving