Product showcase: How a major insurtech deal is paying off | Insurance Business America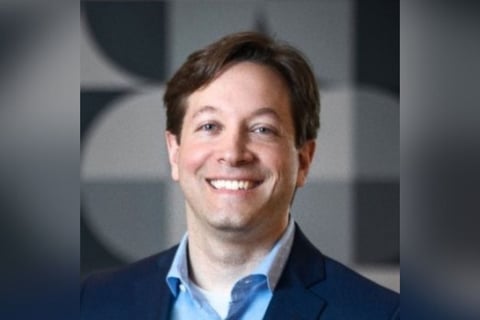 CCC Intelligent Solutions is doubling down on technology involved with subrogation - the idea that most carriers can pursue third parties that caused damages to insureds.
The Chicago-based provider of data and technology to the auto and insurance industries recently acquired Safekeep, an insurtech artificial intelligence (AI) start-up focused on subrogation claims management technology. CCC made its acquisition as a relatively new public company, having completed a special purpose acquisition company (SPAC)/reverse merger deal with Dragoneer Growth Opportunities Corp in August 2021.
Safekeep debuted around 2019 and had racked up early recognition during its short life as a standalone company. Industry attention included being named a Global Gold Winner in the Zurich Innovation Championship, as noted by Safekeep founder Jeff To's LinkedIn page. Safekeep, an SaaS platform, was also voted #1 by Plug and Play Tech's insurer sponsors, and is an innovation partner to insurers in the Fintech Innovation Lab, Global Insurance Accelerator, MassChallenge and Lloyd's Lab. Now, Safekeep also fills a key gap in CCC's product offerings, according to Marc Fredman (pictured), CCC's chief strategy officer.
"We didn't have … the expertise in subrogation," Fredman explained. "When we met [To] and the team, it seemed super complementary."
Subrogation for all
Fredman observed that every carrier must pursue subrogation across every line as a core part of the claims process, but it tends to be manual and paper intensive. The goal then was to give clients a subrogation capacity on a wide scale. CCC's cloud-based platform has more than 30,000 companies on it, including a number of the top 20 auto insurers.
Fredman declined to disclose the purchase price. He pointed out that Safekeep had less than 25 people before the acquisition and that all will remain with CCC, which employs about 2,000 people overall. For now, Safekeep will continue as an "entrepreneurial division" within CCC, and To will still run it. To's LinkedIn page lists him as a senior vice president of Safekeep at CCC Intelligent Solutions.
To "and the team are going to be in a position to run the product and really move that stuff forward," Fredman said.
"We are aligned in our vision," To said in a Feb. 9 LinkedIn posting announcing the acquisition.
The technology
Fredman describes the Safekeep technology as using AI to take claims data and assess different claims with a focus on optimizing the subrogation process in terms of regulatory rules, carrier rules and predictive models.
"There are a lot of things in there that are really specific to subrogation flow," Fredman explained. "There's an extremely high level of customization configuration built in [as] everybody is going to do things differently. Different insurers are going to have different sets of data they're going to want to bring to the process."
Specifically, the technology involved includes machine learning models, plus what CCC/Safekeep describes as "patented semantic search capable Natural Language Processing, Entity Resolution and statutory rules-based automation." These ingredients help the platform access claims profiles and spot detailed opportunities for subrogation. In addition, Safekeep has said its technology boosts dollar net recoveries - reducing costs and improving loss ratios in the process.
Fredman describes the Safekeep system as working easily within the way a carrier works, along with its existing systems.
"There is a cloud-based application that subrogation professionals within an insurance company would use to manage the workflows," he said. "If you are within a subrogation department, typically for the ones that use Safekeep … they're using that technology to be able to figure out how [to] triage claims, prioritize claims … and ultimately resolve those claims."
Moving forward, CCC will be focusing, in part, on Safekeep's flexibility in terms of customizing and configuring into clients' systems.
"There is more to do there in terms of just additional ways that insurance companies can leverage the technology in a way that's really specific to them. That's something we want to continue to invest in," Fredman said. "And there's [also] a lot more that we can do on the AI side, especially as we bring in other sources of data."
CCC has been involved in some of these areas already, coving telematics, weather, traffic and other forms of external data. Safekeep will help fuel that broader mission, he said.
"We think the future of insurance is AI driven …," Fredman said.