Root layoffs - part of a broader claims and company revamp | Insurance Business America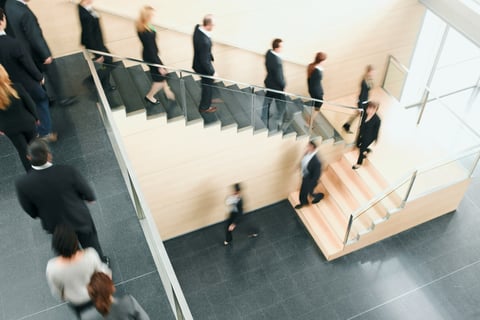 Root Insurance is targeting its claims and sales departments as part of an increasingly aggressive effort to improve its struggling fortunes.
The Ohio-based insurtech announced on Jan. 20 that it would slash 330 employees as part of what Root co-founder and CEO Alex Timm called "an organizational realignment." Timm, in a letter posted on the company's website, blamed the layoffs in part on the pandemic-related "supply chain and inflationary pressures" for causing "historic levels of loss cost increases." Most of the cuts will be in the company's claims and sales departments, according to a regulatory filing.
Read more: Root Insurance lays off 330 employees
The layoffs follow news earlier in January that Root would partner with Tractable to streamline and speed up its claims operations, through use of Tractable's artificial intelligence (AI)-based products.
Layoffs alone won't substantially help Root, according to Matteo Carbone, an insurtech thought leader and founder/director of the IoT Insurance Observatory.
"Wages' weight in insurance [profit and loss] cannot be compared with claims," Carbone said. "If the portfolio is underpriced, you cannot solve the problem with efficiency."
An insurtech executive speaking off the record said Root's decision to slash jobs was understandable in the context of the larger industry.
"Given the market's current reaction to insurtechs and the lack of understanding of each unique model and opportunity, the commensurate valuation is prompting some under-capitalized insurtechs to be prudent to preserve cash during the turbulent time in the sector," the executive said. "Those over-capitalized with enough cash to weather the storm will come out on top."
Root raised more than $724 million in an Oct. 28, 2020 IPO that priced the promising digital insurer at more than $27 per share, as Reuters reported at the time. That's after pulling in more than $500 million in venture capital through multiple rounds. Root's stock closed on Nadaq at $2.28 per share on Jan. 20, 2022, down more than 4% from the previous day's close. It dropped nearly 5% further in premarket trading on Jan. 21.
Timm, in his letter, said the layoffs will be part of a broader reorganization effort including more diverse distribution options and "pricing changes that address the increased insurance costs." Root will also focus on building its embedded insurance product, he said.
Root declined to offer further comment, as the company is in the traditional quiet period before quarterly earnings disclosures for public companies. A spokesperson said the company would outline further details during Root's Q4/full-year earnings call scheduled for Feb. 24, 2022.
Claims revamp
As part of Root's Tractable partnership, it will initially use the company's AI Subro product to help it assess and respond more quickly, accurately, and efficiently to subrogation demands.
Carbone said the Tractable relationship appears to be a positive move, up to a point.
"I believe Root's action goes in the right direction to improve the sustainability of their book of business," Carbone said. "However, it is unlikely this will be enough."
Root would benefit further by also using technology data in the claims process, not just for underwriting, Carbone explained.
"European insurers have demonstrated the telematics benefits on the loss ratio," Carbone said. "I have [also] seen members of my IoT Insurance Observatory, such as USAA and Allstate, starting to enhance their claims processes through the usage of telematics data."
The IoT Insurance Observatory is a global insurance think tank that connects executives from various parts of the industry to talk about insurtech challenges and opportunities.
In a statement issued as part of the Tractable announcement, chief claims and customer service officer Mark LeMaster said the new partnership will enable further advancement in the modern customer experience through multiple ways.
"Implementing AI effectively will set the next generation of insurers apart from incumbents by creating greater efficiencies and a frictionless experience for consumers," he said in prepared remarks.
Struggles and opportunities
Root's initial focus as a digital insurer targeted auto insurance, using telematics data about driver habits rather than credit scores to help craft quicker and better rates. The company has since expanded into homeowners' and renters' insurance. But this hasn't translated yet into huge gains in clientele.
Read next: Root reveals expansion into California
The company's net premiums earned have seen major gains, year-over-year, but Root reported just 380,836 auto insurance policies in force as of Sept. 30, 2021, compared to 322,423 over the same period in 2020. Renters' policies reached 9,143 during Q3, compared to 7,367 over the 2020 third quarter. Lemonade, by contrast – a digital insurer in areas including homeowners', renters' and auto – reported in excess of 1.36 million customers as of the 2021 third quarter, versus more than 941,300 over the same period in 2020.
Root, which debuted in 2015, booked more than $415 million in net losses through the first nine months of 2021, nearly double the same period the year before as it ramped up expansion efforts. Its accumulated loss came close to hitting $1.2 billion at the end of the 2021 third quarter, versus $748 million the same period in 2020.
Even before the layoff announcement, the company had announced many other revamp moves.
Alongside its Q4, 2021 earnings call announcement, Root disclosed it had agreed in principle to a new $350 million term loan facility with BlackRock financial management, pending final approval, with a closing expected by the end of January.
The company also announced after the 2021 second quarter that it would be scaling its internal sales agent program and piloting a program to sell insurance through independent insurance agents. Previously, it had more broadly embraced digital insurance over the traditional option.
Root also slashed its sales and marketing spending by 40% in Q3 over the previous quarter, with more reductions expected.
There are also ongoing pricing adjustments in a hard market. As of Q3, Root said it had grown gross written premium by 24% and had also improved underwriting results with better segmentation and telematics/pricing model updates.
Additionally, Root is developing an expanded partnership with digital car seller Carvana expected to involve an embedded insurance offering at point of sale. As part of that deal (first announced in August), Carvana is investing $126 million in Root, giving it a 5% ownership interest.