Safeguarding your future: industry education in the face of tech changes | Insurance Business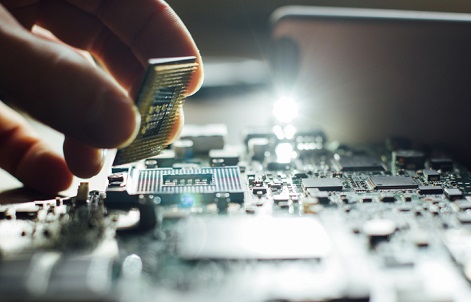 Changing technology in insurance is altering the way insurance professionals look at industry education.
Mary Ann Cook, senior vice president of knowledge resources and content development at
The Institutes
, said new technology – in insurance, specifically, and also in society, more generally – is having a major impact on career learning trends.
"Technology is driving not only how insurance professionals are learning, but also the topics they're choosing to learn about," she said. "Over the past several months, we've seen two major trends emerge in continuing education, particularly as it applies to technology.
"The first is that professionals are eager to apply fundamental insurance concepts to relatively new technologies and issues within the industry. Insuring the shared economy, from home-sharing [like Airbnb] to transportation network companies, like Uber and Lyft, is generating a lot of interest, as is cyber security, including evolving loss exposures and virtual currency theft.
"The other trend we're seeing is in reaction to the incredible rise of machine learning and automation. Insurance pros are increasingly interested in developing skills that machines can't duplicate. They want flexibility in learning new tasks and to take on new responsibilities as technology creates opportunities and makes past positions obsolete."
Insurance professionals, Cook said, are "definitely tuned in to the importance of lifelong learning and adapting to new areas of expertise."
Learning new skills and adapting will benefit insurance folk in the long run, to help them stay current and valid in the face of AI, she believes.
"Data for all workers confirms that: 87% of workers surveyed by Pew said it is important or essential to obtain training and develop new skills throughout their work life to keep up with changes in the workplace," Cook noted. "[But] that same Pew report … also asked workers whether they thought artificial intelligence and robotics would create more jobs than they would destroy, and the results were split: 48% said more jobs would be lost, and 52% said more jobs would be created.
"[But] it's important to note that this Pew survey covered white-collar and blue-collar jobs. Within insurance, we tend to see a little more optimism, especially among younger professionals who are proactive about learning the skills they'll need to adapt and stay competitive."
Ultimately, the changes that are afoot in the industry – they should be viewed as a positive, and an opportunity for insurance pros to succeed in the future, Cook said.
"Bottom line, these are exciting times for our industry, and we're fully engaged in supporting our customers as we both update our course material and create new solutions," she said. "We'll continue to watch these trends closely as they evolve, not only in insurance but also in all industries. What a great opportunity for more learning."
Related stories:
If you want to better yourself through education, it's all about making time
The Institutes creates new designation in response to big data's impact on the industry