Six insurtech solutions all insurance brokers need | Insurance Business America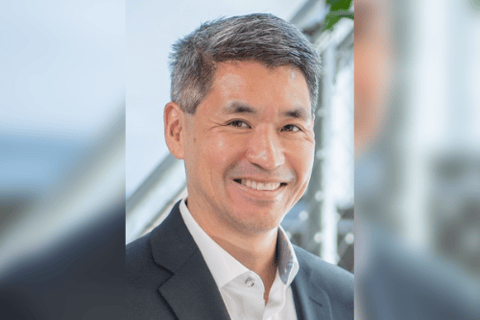 by Jason Liu (pictured), Zywave's Chief Executive Officer
The last 18 months haven't been easy, and we've all experienced rapid changes unlike anything the world has ever seen. We've had to re-evaluate how we live, work, communicate and serve others.
The insurance industry is no exception.
Every day clients expect more and more from their insurance agents and brokers. Since you may not have been able to meet with clients face to face recently, the digital tools in your tech stack are more essential than ever. Zywave is the leader in insurtech solutions that will help you as a broker or agent boost productivity, enhance communications, and better serve clients – no matter your location. Here's how you can leverage these tools for your success.
Evaluate your current insurtech solutions
Take a moment and consider how your business solutions work together. Is there overlap? Are you still using different programs or workflows that don't make sense anymore? Is there a gap in your insurtech that you haven't addressed?
During the course of my career, I've had the opportunity to work with hundreds of agencies. And through these conversations, I've identified six core insurtech solutions that the most successful agencies and brokerages are leveraging in today's insurance marketplace.
These areas are key in shaping your company's strategy and long-term success—and having them all working together to support your team is critical.
AMS: Account Management System
Every company has a system for recording clients and keeping track of their activities, invoicing, billing, products they sign up for, and any support your employees handle. Compiling all of this data in a centralized location, an account management system (AMS) enables better organization and operational efficiencies, freeing up time for your staff to focus on more strategic or revenue-generating activities.
CRM: Customer Relationship Management System
The AMS is where your account managers and office staff live all day. On the other hand, your sellers and producers live in a customer relationship management system (CRM). It's all about top-of-the-funnel activities and the accounts you're trying to win. CRMs are vital to the success of your business because this is the centralized location housing vital sales activities. A few names you may recognize in this area are Salesforce and Microsoft Dynamics.
CPQ: Configure, Price, Quote Process
The next thing every agency needs to consider is what we call Configure, Price, Quote (CPQ), which includes digital quoting and comparative rating. Software and technology providers have long embraced the idea of an end-to-end, automated CPQ process, but this acronym is new to most in the insurance space. All agencies have the need to put together a proposal for a client at the right time, which includes accurate pricing, product information, etc. The most successful agencies have a specific, automated process in place for their CPQ workflow to make the sales and renewal process run seamlessly. Consider your process for putting together a proposal today. What inefficiencies exist, and what could make it easier?
Marketing Automation System
Next on the list of critical business solutions is an automated marketing system. The days of pushing one-off emails to clients and customers are over; there is too great a margin of error and time spent on customization. Email marketing automation systems help you quickly push out communications to prospects and clients and also help you track results. There are many great email marketing systems available to brokers today that can help you tailor your messages and deliver them to the right audience at the right time.
CMS: Content Management System
Another thing all organizations need to think about is content. Content is the backbone of any business - it represents your brand and gives you a voice. From your customer service teams and how they manage their books of business, new revenue prospecting, your website, and social media, all of these mediums need high-quality content that represents your agency, brand, service, and professionalism. Beyond content, though, is the idea of content management. Equally as important as the content itself is how you organize, access, and maintain all the content you create, purchase, and distribute.
Client-facing software
Finally, is client software, which can include a variety of different offerings. Many companies have software that they provide to their customers. This can include any type of tool or software that your clients use, with their own usernames and passwords, that they log into to help them complete a task. A few examples are an online enrollment system, resource portal, or online training classes. Typically, these are software solutions you provide that help make your clients' lives easier and satisfy the self-service options they are seeking.
Start with what works for you
When you think about these six essential insurtech solutions, for them to be most efficient and effective, they need to be integrated—meaning they need to work with each other. In an ideal world, your automated marketing system directly connects to your CMS, which would connect to your AMS. You'd be able to locate relevant content easily and efficiently deliver it to a specific contact or group of contacts - all in one simple workflow.
But not every agency needs to implement all these solutions right away or all at once. What's most important is understanding what essential insurtech solutions are needed for you to run a competitive business in today's market and the success you can achieve as a result.