The link between your website and consumer trust | Insurance Business America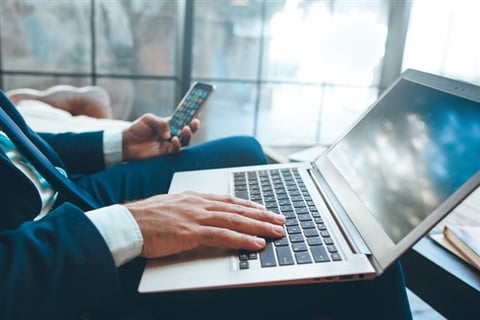 When it comes to building consumer trust, exceptional customer service, transparency of practices and regular communication may come to mind, but have you ever considered how your insurance agency website impacts the trust you build with customers?
For Jayci Morrison, design and media specialist with Texas-based Insurance Technologies Corporation (ITC), looks do matter – when it comes to your website and building consumer trust.
According to a paper on the trust and mistrust of online health sites from the 2004 Conference on Human Factors in Computing Systems, if participants mistrusted a website, design issues were 15 times more reported than content, citing issues such as, complex or busy layout, boring web design, too much text and more.
"With web standards getting higher and higher each year, people don't just want good design. It's expected. And if they don't get it from you, they'll go somewhere else," says Morrison. "So, here are four ideas to boost the trustworthiness of your agency's website design and content."
Quality over quantity
According to a study by the Nielsen & Norman Group, the first step toward trust is to make your website appear legitimate and professional, says Morrison.
"Most insurance agents use blues and greens on their website," she explains. "These exude trust and confidence in the industry. But, if pink or purple is your favorite color then go with it! You'll stand out and maintain your identity. Just make sure you do it in a professional manner."
Disclosure
A large part of building trust is transparency. No-one looks forward to surprises when it comes to their insurance policy. Morrison suggests making everything obvious and upfront on a website – display your contact information and lines of business to help the customer choose you.
Current Content
"In the Nielsen study, respondents said they appreciated websites with relevant content," she says. "This is because it showed the organization was 'well-informed and committed to helping customers'. In your agency's case, this is where a blog would be a great asset to your website. It gives customers important information, shows you care, and makes you popular with search engines."
Connected
As an independent agent, being on review websites is important, so don't hesitate to claim Yelp and Google business pages. Morrison recommends having a social bar on your website that can link back to various social pages.
"Those social links show transparency and trustworthiness," Morrison says. "With digital everything and so much power in the consumer, a trustworthy website is one of the most important business decisions you make. It will take work, but anything worthwhile is worth working for."
Related stories: