Top global fintech influencer sees potential in insurtech's business model | Insurance Business America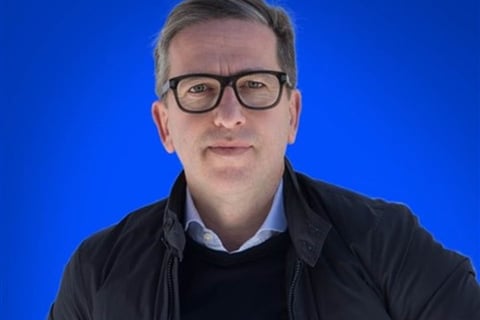 The backing of a global fintech influencer has further legitimized the relevance of a major insurtech company that is in the midst of a legal battle with Lemonade.
Digital insurance platform and a heavyweight in the European insurtech space wefox Group recently announced that Margaris Ventures' Spiros Margaris (pictured), who was recognized by Onalytica as the leading force in fintech, AI and blockchain, has joined its global advisory board. wefox Group owns and operates ONE Insurance and wefox, which bills itself as "the first service platform for all your insurance needs," giving customers the opportunity to buy their household and liability insurance products, and have access to their insurance contracts in one place.
Margaris highlighted wefox Group's business model as having "the highest potential to disrupt [the] global insurance industry," and spoke with Insurance Business about why the start-up was the right fit for him.
"I was extremely impressed," he said, when he looked at the model and the company's financial standing as a potential investor. "They have really figured out what the pain points are for some of the insurance industry businesses."
That wefox provides solutions for both consumers looking for insurance as well as insurance professionals working with clients, and has likewise managed to reduce customer acquisition costs drew Margaris in.
"If you look at other competitors in general, it's extremely expensive to acquire customers," he explained. "They're just a team that thinks about the right way how to approach insurtech, in a sensible way – this mixture of having a big part in the B2B and one sector in the B2C – because if you're only in the B2C as we know, acquisition costs are so huge you need a lot a lot of money and at the end of the day, it's questioned if you ever will recoup the money you've invested in acquiring those clients."
Margaris added that wefox enables insurance brokers to digitalize the claims and customer on-boarding processes, improving the experience of clients, something an insurance broker can't always do on their own. The end result is that the broker has more sophisticated tools for their clients and can better adapt to a changing insurance landscape that's becoming more and more populated with insurtechs.
We're still in the early days, but the potential of start-ups coming up with solutions for insurance users and professionals is huge, explained Margaris. Through digital platforms, including wefox's
ONE Insurance, there's more interaction between customers and their brokers than traditional channels of insurance, where a broker might only speak to a client when they have a claim or upon renewal. Some of these start-ups are also using complex algorithms that take into account tons of data on a customer, besides their age and whether they're a smoker, to create a dynamic view of a customer that helps pair them with insurance offerings better suited for their needs.
In order to power those algorithms and process huge volumes of data, AI and machine learning is necessary, which is why Margaris says every business will, in one way or another, be using this technology in the future.
"One day, you will assume that everyone will use sophisticated algorithms, but at this point now, it's still a differentiator," he said, adding that incumbents in the insurance space might not be able to implement digital solutions as quickly since they have long processes to determine how to introduce technology or develop a business model with this tech in mind.
As for which technology has the most promise – and despite being an enthusiast of AI and machine learning – Margaris doesn't necessarily see one coming out on top.
"I don't think one technology will prevail. AI will obviously be prominent, but it's a question of a mixture of technologies we will use, from Internet of Things, IoT devices, AI/machine learning, to better analyze the big data," said Margaris, using the analogy of cooking. "It's about how you mix [the technology] to provide a better business model."
Related stories:
Insurance start-up raises millions – plans to use AI for underwriting
Lemonade slaps ONE Insurance with lawsuit