Vertafore announces Carrier Week virtual program | Insurance Business America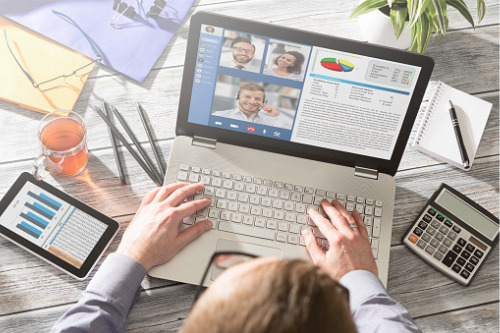 Vertafore and the Network of Vertafore Users (NetVU) have announced that the Summer of Accelerate, powered by NetVU, will host its first Carrier Week virtual program, kicking off August 18. Carrier Week is part of the free, all-virtual programming Vertafore and NetVU are offering throughout the summer in place of their annual in-person conference. Carrier Week is open to all US carriers.
Carrier Week marks the first time the Accelerate insurtech conference has sponsored exclusive, multi-day programming for carriers. The week's events will include:
An opening keynote with Vertafore's CEO and leadership team highlighting the company's new products for and investments in insurance distribution, channel management, and data and insights.
A summit for carrier heads of distribution in P&C, life, health and annuity, covering current distribution trends, advances in insurtech, and the impact of COVID-19 on the industry.
The Vertafore Connectivity Forum, a panel of carriers and brokers who will share their insights on current connectivity challenges.
Breakout sessions on connectivity, compensation, distribution management, data and analytics, and more.
"For decades, NetVU has provided exceptional training and opportunities to connect with peers, and we know that everyone in our community, including carriers, look forward to the annual event," said Joe Clabaugh, 2021 Accelerate powered by NetVU chairman. "Carrier Week provides professional development and relationship-building opportunities like an in-person event, and we're excited about the new content designed just for carriers."
"This year's shift to a virtual Accelerate format has enabled us to bring the experience to a larger segment of the insurance distribution channel than ever before – with more than 10,000 agency participants to date and now a full slate of content just for the carrier community," said Cassidy Smirnow, chief customer officer for Vertafore. "Now more than ever is the time for us to learn, innovate, and leverage technology and data as a differentiator to meet the evolving digital expectations within our industry."
More information about Carrier Week can be found at www.carrierweek.com.