Vertafore ramps up support for independent agent channel | Insurance Business America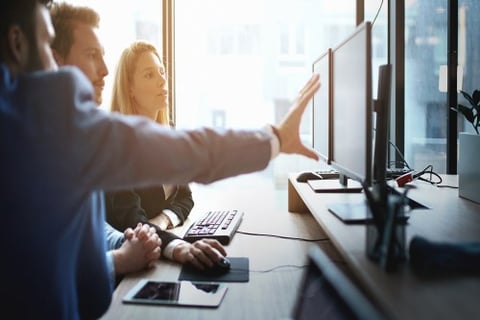 Insurance technology firm Vertafore has ramped up its commitment to the independent agent channel by expanding its agency associations and networks program and by hiring a former independent agency owner and seasoned insurtech industry executive to lead the unit.
Rick Fox is the man in the role. As vice president of agency associations & networks, Fox will serve as a liaison for Vertafore, collaborating with agency associations, clusters and aggregators to ensure they have the right technologies, systems and policies in place to drive success.
"I'm a huge advocate of the independent agent channel, and I believe agency associations and networks are vital for providing the resources and representation agents need to build stronger businesses," said Fox. "The most valuable thing agency associations provide is access. Through associations, smaller independent agencies can gain access to markets and carriers that they might not have had access to alone.
"It gives independent agencies more opportunity to sell and also to service. If they have a customer with certain needs, the independent agents need access to the right markets and the right partners to service those needs appropriately. By joining an agency network or association, agents can go out and have those appointments with the carriers who will then provide help in servicing that customer."
Agency associations also provide members with access to insurance technology, often at a discounted price. Essentially, the partnerships the networks have with vendors - whether they be technology vendors like Vertafore, or other third-party service providers – and the bulk-buying power the networks have, means agencies get "more bang for their buck," explained Fox.
As Vertafore's VP of agency associations & networks, Fox isn't just targeting association members with a well-prepared sales pitch. Rather, he has been tasked by Vertafore to open new channels of communication with carriers, associations and independent agents to find out what's happening at a ground level in the independent agency channel and how Vertafore can better serve that channel.
"We want to have a deep and meaningful relationship with the agency associations and networks so that we can position ourselves better as a company, and so that we can share the important information we learn from independent agents with our carrier partners and also back with the associations and networks," Fox told Insurance Business. "We want to hear at a ground-level what's working and what's not, with our products, with the industry, and with the end-consumer. We all know the end-consumer has changed dramatically in recent years, and, having some feedback from agents will help us to improve our thought-leadership position on this.
"As a major technology company with a significant footprint in the insurance industry, thought-leadership at Vertafore is not only table stakes; it's actually our responsibility. The large technology companies, the carriers and the associations are the three main players that should be providing solutions and value for independent agents, as well as thought leadership and guidance. Independent agents join networks to learn, gather information, and gain direction as they look to grow their businesses."