What does investor interest look like in insurtech? | Insurance Business America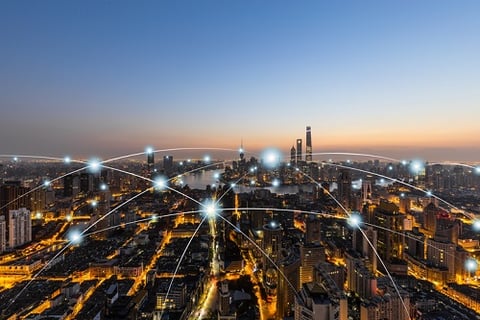 Technology continues to be a primary growth driver in insurance dealmaking worldwide. Notable deals completed in 2020 include investments into US-based startup Openly, Belgium's Keypoint, and yallacompare in the United Arab Emirates.
Last year also saw Lemonade – a mobile-based insurance start-up that utilizes artificial intelligence (AI) and machine learning to deliver insurance policies and handle claims – snag 2020's strongest initial public offering (IPO) debut of a US company, achieving a more than 140% gain.
While global insurtech investment did experience a lull in the first quarter of 2020 due to the COVID-19 pandemic and related economic uncertainties, activity rebounded by the second quarter and continued through the rest of the year, according to Clyde & Co - an insurance-focused global law firm with 440 partners, 1,800 lawyers, 2,500 legal professionals and 4,000 staff in over 50 offices and associated offices worldwide.
Read next: Insurers using AI to standardize contracts and boost efficiency
Investment interest in insurtech is coming from multiple angles, explained Vikram Sidhu, partner at Clyde & Co. He told Insurance Business: "The large, incumbent insurers and reinsurers are fully in that space now. If anything, the COVID-19 pandemic really made clear for them the need to be really invested in technology and insurtech approaches to selling their products, administering their businesses, and so on."
Sidhu, who has worked on insurtech deals for large incumbents, as well as start-ups, over the past eight years, said the incumbents "took a while to catch on," but they're now fully invested in the insurtech space. Many large insurers have even set up insurtech-focused venture capital arms to invest directly into technology start-ups that will benefit their individual businesses or the industry as a whole.
"Interest in insurtech remains very steady and I believe we'll see that continue into 2021," said Sidhu. "There has been some rationalization of late. In the past two or three years, there was a bit of a frenzy of wanting to invest in insurtech. Anything that was attached to insurtech would draw a fair amount of interest. But now, investors have started to become a lot more selective. They're asking tougher questions and there's a much more stringent process that an insurtech start-up, and even the more mature insurtechs, must go through to attract funding. But nonetheless, solid and proven business ideas continue to attract a lot of interest."
Read more: ACORD releases 2020 InsurTech Leaders list
The Lemonade IPO was really the headline insurtech story of 2020. The US-based firm, which uses AI to distribute renters', homeowners', and pet health policies in the United States, as well as contents and liability policies in Germany, the Netherlands and France, was valued at around $1.6 billion in its IPO. While that valuation was actually significantly less than the $2.1 billion it was valued at in 2019 after it raised $300 million in a funding round led by Japanese conglomerate SoftBank, it was still a record IPO debut in what was a very challenging year.
"What the Lemonade IPO really did for the investors in the space – venture capital and so on, who are not insurance incumbents – was it really showed them that there are opportunities here still and there's a robust market for growing out a business and then having a clear exit strategy," Sidhu commented. "What I'm sensing is that has certainly brought investors back into the game. I, for one, thought there would be a chilling of that interest [due to the pandemic] in a way that has not happened; it's actually come back quite strongly."