Who's going to survive in the disrupted insurance sector? | Insurance Business America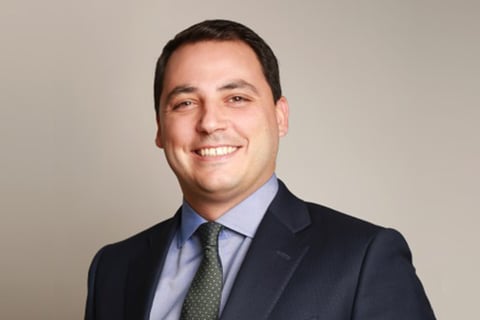 The history of modern insurance dates back to 1666, when the Great Fire of London destroyed 70,000 homes and Londoner Nicholas Barbon turned to insuring the houses he helped to rebuild, according to Swiss Re. Then, just a few decades later, the centre of the insurance market known as Lloyd's of London was established in 1688. With such a long history behind it and years of developing expertise, it's safe to say that traditional insurance companies have something useful to add when it comes to the conversation around the future of insurance. Nonetheless, it's also important to recognize that newer players in the marketplace, who have been around for a handful of years by comparison, likewise have insight to bring to the table.
One expert in the programs space is keenly aware of the benefits of bringing managing general agencies, insurtechs, and insurers together to fill out each other's expertise and solve problems for brokers, retail agents, and the end customers.
"From a programs perspective, MGAs, MGUs, and program administrators are – let's be honest –much more agile and can act quickly compared to large insurance companies, like Allianz and like our peers in the market," said Dogan Kaleli, head of program business in North America for Allianz Global Corporate & Specialty (AGCS).
That's why there's value in the partnerships that Allianz can form between itself, MGAs and the insurtechs that its experts see bringing value to the marketplace. And, that value has evolved in recent years as insurtechs are understanding where they can best support insurance companies. MGAs that have $100 million books and are very profitable used to hear from insurtechs wanting to provide them with rate, quote, bind, issue systems, which are difficult to implement because they require an overhaul of the business. That's changed in recent years, explains Kaleli, pointing to the InsureTech Connect conference and conversations he's hearing in that space.
Read more: Why a 'blanket investment approach to insurtech' isn't the way forward
"Especially this year, what I'm seeing is those insurtechs and start-ups providing products or devices or services that can be implemented next week, because the engineers don't have to change their business model," he said, using IoT and sensors as an example. "This insurtech can come in, not touch the operating model or business model of the MGA, but say, 'Hey, why don't you pitch this sensor to your customers and if they implement it, you can prevent losses and your customer will be happier and you will be happier.'"
In turn, insurance companies get more data, customers can manage their risk better, and everybody's satisfied – and that type of solution goes far beyond a piece of paper in an insurance policy because you're creating value for the client, says Kaleli.
In this evolving supply chain, where insurance companies and insurtechs are bringing new solutions to customers, retail agents continue to have an important role to play.
"Retail agents and brokers are the ones who are managing those accounts and talking to the end customer. Those guys have to be that very important layer and have to be very up to date with these trends so that they can explain what's going on, what kind of innovation and positive disruption is going on in the insurance world, so that the end customer understands that the insurance world is actually creating more and more value for them," said the AGCS leader. "Look at the banks 10 years ago – that digitalization movement [happened] and now we are using mobile apps and [having] a great user experience. That movement started many years ago and I say, kudos banks, you guys made enough investments and now it's so easy [as customers] to manage your accounts."
The fintech movement is a useful benchmark for the insurance industry as the insurtech space picks up steam, with Willis Towers Watson recently reporting that total worldwide funding commitments in the insurtech sector this year have already surpassed the total for 2018. It's helpful, as insurers figure out how to navigate this emerging field, to have a real-world example to look back on and learn from, which is what fintech provides.
"You can see the investments and capital moving towards the insurance industry and that's exactly what happened 10 or 15 years ago [with the banks]. There were a lot of questions in fintech about this app, that app, this start-up, that start-up, but then the PayPals of the world came up and positively disrupted the banking world, [along with] many others," said Kaleli, turning back to insurtech. "The investment world has gotten much smarter in terms of insurtech investors – proper due diligence, them understanding the technology trends and insurance market, and then really being able to challenge the start-ups – are you really on to something or are you just one of the 2,000 start-ups?"
And with hundreds of years of experience behind them, insurance experts can also bring some useful ideas to the forefront when working with insurtechs.
"Who's going to survive and who's not? I think that's a question of being able to identify those very experienced insurance professionals and making them involved in your start-up process. It's not only about tech," said Kaleli. "Even though you disrupt and you provide the best user experience, if you don't know how to handle claims, if you don't know how to handle insurance paper or reinsurance negotiations, or you have no idea about filings – and I've seen those examples as well – you will fail."