Why data literacy is so important for your clients | Insurance Business America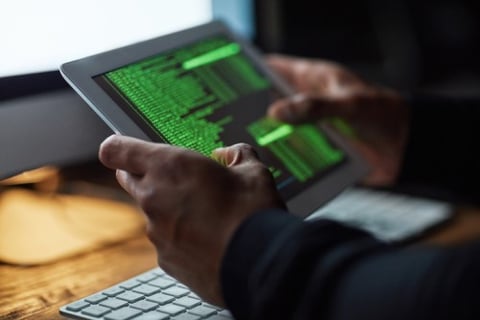 Data. A four letter word for a big concept.
QBE recently launched a report, in collaboration with Airmic, entitled Turning Data Into Information. The report looks at how data analytics can help when it comes to risk management and insurance.
Cécile Fresneau, UK executive director of QBE European Operations, spoke to Insurance Business about the report, explaining that it was necessary because she believes many companies don't properly understand data.
"Even industries that talk about being literate in big data, they talk a bigger game than what they actually do," she explained. "I think it's not just on risk managers, I think it's just generally. People start with a lot of ambition around doing data and analytics, and sometimes miss some of the very basic hurdles."
Fresneau said that many companies have access to large amounts of data, and then they have software programs and hire good people, so they automatically think that what follows will be easy.
"Yes, there are enormous amounts of data, which is part of the attraction," she said. "Because intuitively you think with that amount of data, computing power and data scientists there's so much potential for harvesting and analyzing data.
"But I think, and I've encountered them myself and a lot of us have the same challenge, there's just basic hurdles relating to that volume of data. Just finding parts of the data that are actually insightful, interesting and lead to something that you can actually do something about. There's actually a lot of sifting required to get to that point."
But of course, not only is the process of sifting what you need out of data very difficult, but if you don't have quality data to begin with, then the results are not going to be good.
"I also think that yes there's lots of data but the quality and reliability of it is very mixed," Fresneau explained.
"Particularly where businesses have relied on legacy systems and processes and there's never been any standardization of how data is collected accurately and efficiently. It's forcing people to go back to the basics of 'how do we capture data in the first place?'"
The hard truth, Fresnaeu believes, is that brokers, insurers and risk managers need to work together to get better data quality.
"I think when it comes to risk managers and companies it's really about working in partnership and collaboration," she explained. "So, risk managers will have data they collect around their company or certain assets.
"Obviously as insurers we have claims information around what those clients have insured. Brokers tend to have a lot more data because they have more presence across a whole industry sector."
And there are examples where having access to large amounts of good quality data has made a difference Fresneau says.
"There are very good examples of some of those insights and how risk management techniques come into it," she explained. "For us, large commercial fleets, have begun to invest in telematics for vehicles. So that's a useful way to share information about driver behavior, about the safety the company puts in place, having the data to validate whether the efforts actually came off in terms of reducing occurrences of accidents.
"I think we tend to be better around physical assets, and now there's new technology that allows us to get information that is much more timely, that is live, that can give early warning of potential risks. And that information can be shared with insurers and brokers."
So, if that collaboration can happen, it will make a huge difference to assessing risk across the industry. But for that, trust will be crucial.
"It's very hard for the broker or risk manager or insurer to do that on their own," Fresneau said. "And I don't think we've reached a point where the various industry participants trust each other enough to have the level of collaboration and transparency around that data which would allow for that kind of insight to come through."