Will State Farm's "no AI" words come back to haunt the company? | Insurance Business America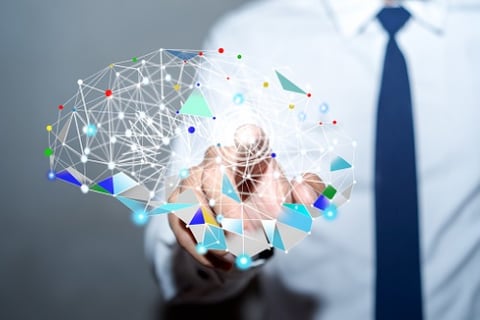 State Farm has recently launched a new ad mocking AI-powered insurtechs such as Lemonade – and one futurist believes the major insurer might end up eating its words.
The commercial in question depicts Houston Rockets players James Harden and Chris Paul as well as a State Farm agent (played by Oscar Nunez of "The Office") all mocking a robot insurance agent as it attempts to emulate human emotion.
"The budget insurance companies are building these cheap, knockoff robots to compete with us… These bots don't have the compassion of a real State Farm agent," Nunez's character says in the commercial.
In a special feature on Forbes, author and futurist Chunka Mui has likened State Farm's ridicule of AI-powered insurance to similar statements made by major companies and executives throughout history who have also turned their noses up at disruptive technologies, such as:
When Western Union found Alexander Graham Bell's telephone patents "idiotic"
When Ken Olsen (founder of minicomputer developer DEC) mocked personal computers
When Microsoft CEO Steve Ballmer balked at Apple's reveal of the very first iPhone, saying the "most expensive phone in the world" will not appeal to business customers because "it doesn't have a keyboard."
Mui believes the mockery is short-sighted.
"The biggest challenge for successful business executives—like Ballmer, Olsen and those at Western Union—when confronted with potentially disruptive innovations is to think deeply about potential strategic shifts, rather than simply mock innovations for violating current assumptions," he said in his Forbes piece.
According to Mui, AI is one of the major information technology trends that are reshaping every information intensive industry – including insurance.
And while State Farm boasts that its 19,000 human agents bring real compassion compared to Lemonade's AI chatbots, there is more to the insurtech than just "robots" taking calls, Mui added. The insurtech is poised to disrupt the entire insurance industry with its mobile-based customer experience and is even using behavior economics to ensure that customers are not only honest about their claims, but also receive transparency reports about how their premiums work.
"State Farm executives need to get beyond the mocking and think deeply about how emerging innovations might disrupt their strategic assumptions," Mui remarked.
Related stories:
Hey dude, where's my car claim?
State Farm targets Asian Americans