Annual workers' comp survey launched this week | Insurance Business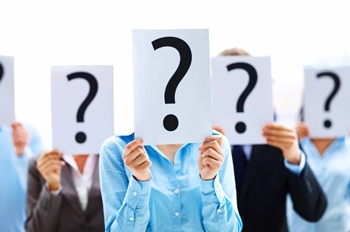 The Workers' Compensation Benchmarking Study's 2016 claims leader survey is now underway, offering a chance for professionals in the field to share their knowledge of issues impacting claims organizations today.
Building on its research with over 700 claims leaders and a 70-question survey from prior years, the annual study has launched a new condensed survey that will probe deeper into select operational challenges/strategies. This is expected to provide greater insights into current issues, allowing Rising Medical Solutions' 2016 study to more fully engage in problem solving in the following areas:
Prioritizing Core Competencies
Claims Outcomes Management
Measuring Best Practices
Incentivizing Operational Excellence
Training & Retaining Staff
Impact of Technology & Data
Medical Performance Management
Impact of Regulatory Compliance & Healthcare Policy
"The study's direction continues to be guided by our expert Advisory Council and is driven by research for,
and with
, claims leaders so it stays grounded in functional application," said Rachel Fikes, vice president and study program director at Rising Medical Solutions.
The study's principal researcher, Denise Algire, said "Our new, compact survey facilitates a deeper exploration of areas that claims leaders tell us will be most useful in the coming years, and allows us to provide practical steps to address some of the industry's biggest operational obstacles and opportunities."
The confidential survey will be open through June, and is open to management and executive-level leaders who oversee workers' compensation claims operations for organizations such as insurance carriers, employers, third party administrators, government entities, and risk pools. Claims leaders who take the survey will receive a copy of the 2016 Study Report.
The Study Report will be published this fall.
The Workers' Compensation Benchmarking Study is a national research program examining the forces that impact claims management in workers' compensation today. The study's sponsors say they hope to advance claims management in the industry by providing both quantitative and qualitative research. Through surveys and interviews with claims leaders nationwide, the program generates actionable data for claims organizations to evaluate priorities, challenges, and strategies amongst their peers. The ongoing program is a collaboration of industry executives representing diverse organizational perspectives, including the Study's Principal Researcher and Advisory Council:
Gale Vogler | Director, Managed Care | Acuity Insurance
Denise Algire | Director Managed Care & Disability | Albertsons Safeway, Inc.
Raymond Jacobsen | Senior Managing Director | AON Benfield
Rich Cangiolosi | Vice President, Western Region| CCMSI
Pamela Highsmith-Johnson, RN, BSN, CCM | Director, Case Management | CNA
Cathy Vines | Director, Healthcare Cost Containment Strategy | CopperPoint Mutual Insurance
Daniel T. Holden | Manager, Corporate Risk & Insurance | Daimler Trucks North America LLC
Kelly Kuri | Claims Manager| Frank Winston Crum Insurance
Srivatsan (Sri) Sridharan | Senior Vice President, Workers' Compensation Product Management | Gallagher Bassett
Marcos Iglesias MD | Vice President, Medical Director | The Hartford
James Masingill | Vice President, Claim Operations | Markel FirstComp Insurance
Tom Stark | Technical Director, Workers' Compensation | Nationwide Insurance
Tom McCauley | Owner & Consultant | Networks by Design
David Price | President | POMCO Risk Management
Laura Crowe | Risk Management Director | Presbyterian Healthcare Services
Mark Walls | Vice President of Communications & Strategic Analysis | Safety National
Darrell Brown | Chief Claims Officer | Sedgwick
John Smolk | Principal Manager, Workers' Compensation | Southern California Edison
Joe McLaughlin | Senior Vice President, Sales & Marketing | TRISTAR Insurance Group
Linda Butler | Manager, Workers' Compensation | Walt Disney World Resort
Kyle Cato | Workers' Compensation & Safety Manager | Williams-Sonoma, Inc.
Tim Mondon | Senior Vice President, Bill Review | Zenith Insurance
Rising Medical Solutions is a national medical-financial solutions firm that provides medical cost containment and medical care management services to the workers' compensation, auto, liability, and group health markets.