'Cutting edge' risks face workers in beauty salons, barbershops | Insurance Business America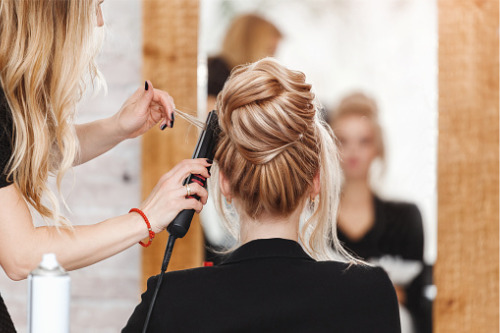 When we get our hair cut, we rarely think about the activities of beauty salons and barbershops posing a significant risk to their employees. Nonetheless, the environment in which barbers and hair stylists work presents key risks that can result in a high frequency of claims.
Notably, the slicing and styling of manes can expose workers to injuries.
"They have scissors and razors, and those scissors are incredibly sharp. A good pair of scissors can run $800 to $1,000 and those things can definitely nick you," said Matt Zender, AmTrust Financial Services' senior vice president of workers' compensation strategy. "There's also some chemical exposures and you're involving heat exposures due to hot styling tools that can cause injuries as well."
Among this list, the use of chemicals in salons in particular made headlines several years ago, though today AmTrust sees few claims resulting from this risk.
"The industry has worked hard to remove formaldehyde specifically from some of the treatments that were being done," explained Zender. "There were some controversies a few years ago about that so most of the products are actually found to now be formaldehyde free. There are still some [claims though] and when we do see them they tend to be larger, so paying attention to chemicals that are used by stylists is important. You want to think about irritations to the nose, eyes, throat, skin, and especially the respiratory system."
Wet floors, repetitive motions, and standing for longer periods of time can likewise impact employees working in these establishments.
Read more: The right workplace safety program does far more than reduce workers' comp claims
However, if workers are injured, the demographics of a salon's workforce can play to its advantage in minimizing time spent out of work.
"From an age perspective, that tends to work in their favor because, on average, the stylists tend to be younger," said Zender. "It's a profession that has probably an easier point of entry than some other professions in terms of getting licensed and trained, so there tends to be a younger demographic and that mean that when they are injured, whether it's due to repetitive motion or a frequency-type claim, they have the ability to bounce back from that quicker."
The turnover in staff, on the other hand, is one issue that can stand in the way of ensuring that employees are trained properly since many of the stylists carry their own clientele with them from salon to salon, so they don't think too much about moving to a new employer. Meanwhile, the implementation of safety training for employees is already varied from business to business.
"It's one of the industries where the quality of training varies probably more than just about anywhere else. We've seen some instances where the training has been quite good and quite frequent, disciplined and meaningful, and we've seen some where it's completely non-existent," said Zender. "Some of that tends to be correlated to the nature of the operation, not necessarily the quality of the operation. I've seen good salons where any of us would happily be attended to that don't pay a lot of attention to that, perhaps because they tend to think of their stylists more as independent contractors, whether they are or aren't."
The AmTrust website offers a number of safety resources for beauty salons and barbershops to help keep their employees up to speed on how to avoid injuries.
"This is one area that we are very interested in building out so if anybody is looking for something specific that they don't see, please contact us and we may be able to create something specific for them," said Zender. "We have a broad appetite when it comes to these [businesses] – we write an awful lot of them and we'd like to write more."