Ghost policies aren't so scary, after all | Insurance Business America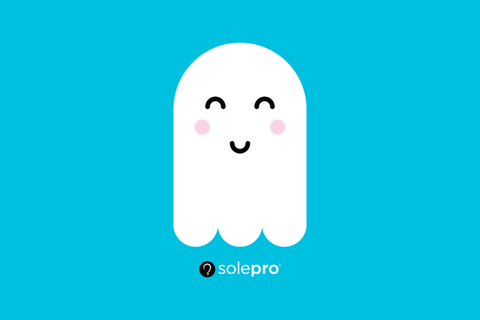 The following article was provided by SolePro.
We know what you're thinking... ghost policies? It could only mean one thing: The Assigned Risk Plan. Nope! Look no further, SolePro is the solution to the dreaded ghost policy process.
So, don't "ghost" your insureds, use SolePro's markets!
Scary: The Assigned Risk Pool
Not Scary: SolePro
Scary: Minimum premium WC policies with long wait times
Not Scary: Instant WC ghost policies (With an included 24-hour accident policy)
Scary: Mid-term audits
Not Scary: No mid-term audits with SolePro
Scary: Carrier turnover, causing policy rewrites
Not Scary: Carrier stability, resulting in saved time and effort
Yup, you read it right. With SolePro, agents can avoid mid-term audits, carrier turnover, rewriting of policies, and the huge headache that comes along with the Assigned Risk. Tired of waiting days, or weeks, for a ghost policy for your client? You can grab an instant quote with this established insurtech platform.
While the Assigned Risk leaves insureds with zero coverage, SolePro has developed Solo X, which includes a 24-hour accident policy with their ghost policy, offering some coverage on or off the job. Paying both medical and non-medical expenses resulting from an accident, this policy distributes benefits directly to your client, so they can allot the funds as they see fit.
In today's world, more and more hiring parties are requiring proof of insurance prior to allowing someone to work for them. As an owner-only operation, it may be difficult to find a policy that suits their needs, let alone is affordable for them to obtain.
SolePro's mission is to allow agents to get their insureds a COI as quickly, and seamlessly, as possible. Writing hundreds of classes, specializing in artisan contractors and trucking, SolePro has developed both the products as well as the process necessary to help out smaller operations in need of certificates.
Speaking of necessities… how about increased limits and waivers of subrogation? SolePro offers both. This can be hugely impactful when it comes to contract requirement fulfillments.
With only a few questions, agents are able to obtain an instant ghost policy quote, and have the capability to bind on the spot. The platform itself allows for the entire process to be performed all in one place. Applications, signatures, payments, automatic renewals, you name it.
The ease of doing business with SolePro is worth mentioning, as we all know the more you touch a policy, the less profitable it may be. Especially if it's a minimum premium policy. That's why this insurtech has streamlined the application to binding process as much as possible.
Not only that, servicing capabilities are all in-app as well. Thanks to the proper use of technology, SolePro has developed a fast-paced workflow solution – allowing agents to work anytime, anywhere. The platform is all about convenience.
So, let's talk about success rates. The ghost policy + accident policy product, Solo X, has a 95% quote to apply ratio. How about the appointment process? Agents are typically registered to writing same day. One of the perks of working with SolePro is that there are no fees or requirements, and you own your book.
Looking for a workers' comp tech solution but looking for solutions in addition to or outside of ghost policies? SolePro has two additional products that may be of use.
Solo I: Instant owner-only workers' comp. The insured is included in coverage.
Plus: Multiple quote comparisons amongst nearly 20 carriers. Standard and specialty workers' comp markets.
Ready to get started? Register now.
Questions? Reach out here.