How to cover owner-only in workers' comp | Insurance Business America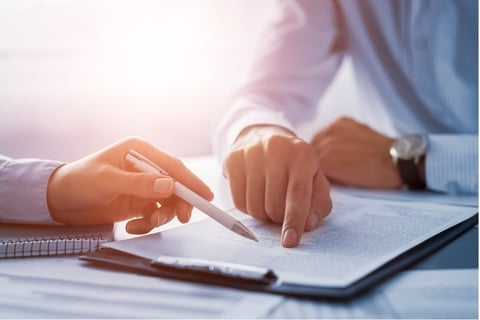 The following article is provided by SolePro.
Ah, insureds with no employees. It can be a tough situation to place, especially when it comes to workers' compensation insurance. While there are few markets to write ghost policies, have you been successful finding a market which will actually include the owner in coverage? Though options are few and far between, there's always a solution.
The first question your potential client may ask you is, do I even need workers' comp insurance if I have no employees? The answer depends. As an agent, you know that workers' compensation rules and regulations vary by state. However, even if they are not legally required to carry workers' comp, they may be required to show proof of insurance to those they are working for.
Why are owners with zero employees who wish to be included in coverage so difficult to write? Well, sometimes it's not so hard. If you've got a consultant on your hands, you're likely to have an easier time finding coverage for them compared to a contractor. This is due to the level of risk the insured faces, as well as the concern of using the workers' comp policy as a way to get non-working claims covered which occurred off the job.
Less risky classes like freelancers and consultants may have more options when it comes to an included policy, whereas landscapers, janitors, or welders may face more difficulties.
Need a market? You're probably thinking one of your only options is the Assigned Risk Pool. Ugh, the dread. The long wait times. The carrier turnover. Rewriting of policies. Mid-term audits. No fun.
From there, you may want to call it quits when it comes to writing policies for insureds with no employees, as using the Plan is just too cumbersome. So, where to go from here?
Fear not. There are options. There are solutions. And the process doesn't have to be difficult. Introducing: SolePro. Sure, they write photographers, sales people, pet groomers, and clerical workers. And that's great! But what's better is that they have markets that other carriers stray away from regarding this type of policy.
SolePro has created a product, Solo I, that covers individuals with no employees. Carpentry shops. Furniture manufacturing. Trucking. Ceiling installation. Masonry work. Plumbing. Electrical wiring within builders. The list goes on!
No longer will you need to turn away contractors who are looking to include themselves in their workers' compensation policy. Here's to all the tile contractors, painters, HVAC techs, and home health care professionals. Now, they can get the coverage they need.
Does your insured need increased limits? They're available. Need financing? It's accepted. Do they want extra protection? SolePro offers accident policies that can easily be tacked on. If your insured is looking for an affordable way to gain coverage, Solo I is a great option.
Wait a minute, wondering what happens if you insured hires an employee? No worries. You won't have to cancel or rewrite the policy. Premium will be subject to audit and adjusted accordingly. Upon renewal, they will be moved to the Plus program, designed for those with employees.
The benefits of SolePro? Access to more markets. No mid-term audits. Waivers of Subrogations made easily available. Automatic renewals. And best of all, no more reliance on the Assigned Risk Pool.
Learn more about SolePro here.
Ready to get started? Register now. No minimums, no requirements, and you own your book.