MSA administration services bridge the gap after settlement | Insurance Business America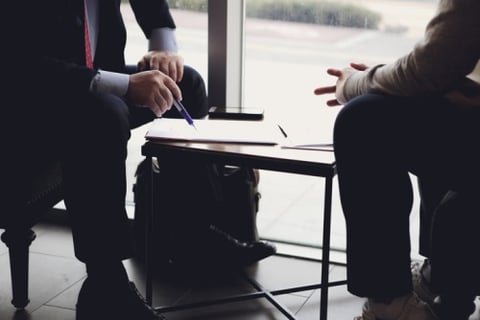 Reaching settlement is not the end of the story for claimants who are awarded a Medicare Set-Aside (MSA). It is the introduction to an often-complicated maze of regulations and requirements by CMS. From paying medical provider bills to reporting annually, many claimants are not prepared for the task.
"Claimants frequently have to deal with CMS post-settlement, and this is an area where they're unfamiliar, they're unsophisticated, and they can be ensnared by Medicare," said Robert Sagrillo, president and chief legal officer of NuQuest, a multidisciplinary Medicare Secondary Payer (MSP) compliance organization. "With a professional on their side, they can have the wisdom and the experience of that professional to help guide them through that communication."
Using an MSA administration service can help the claimant avoid pitfalls, including the misuse of funds for non-medical items. CMS strictly monitors such uses when scrutinizing the year-end annual report of the MSA. In fact, misuse of funds can lead to insufficient financial resources for the claimant's lifetime of care, or worse, Medicare can deny coverage for items normally covered due to poor documentation.
"Claimants who have medical needs and are trying to administer their own MSA funds run into a number of challenges," said Sagrillo. "MSAs are typically funded utilizing workers' comp fee schedules, therefore the rates or the medical services included in a Medicare Set-Aside are typically funded anywhere from 20- to 40%, and maybe even 50%, less than what the retail rate would otherwise be."
One way to assist the claimant in preserving their MSA is by ensuring the bills are reviewed and paid by the Medicare fee schedule. Administration services do this and Bridge Pointe, a sister company to NuQuest, is one such company. They offer levels of administration packages for the claimant, based upon their needs. In addition to working directly with CMS on the claimant's behalf, the Bridge Pointe experts also coordinate health benefits, pay bills, and negotiate prescriptions, durable medical equipment, and medical supply pricing. In the long run, the claimant will save more by using an MSA administration service.
"The claimant will go to their medical provider and they'll receive a service, they'll receive a bill, they send that bill to us, and we will fee schedule it," explained Sagrillo. "That is, we'll reduce it to the workers' comp fee schedule or lower and then provide an explanation of benefits back to the claimant, so they can pay that bill at the reduced fee schedule."
Post-settlement administration is a natural part of the settlement process. It ensures that the injured claimant preserves their funds and gets the care they need for their lifetime.