NCCI releases report on workers' comp legislation | Insurance Business America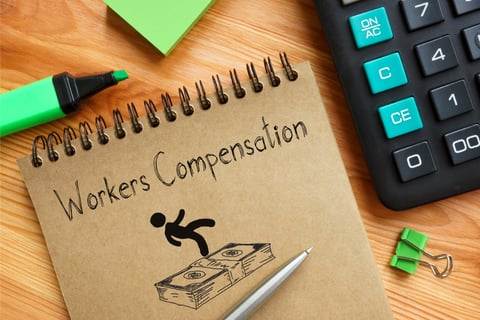 The National Council on Compensation Insurance (NCCI) has released a report focusing on three important topics in the workers' compensation sector – independent contractors and the gig economy, single-payer health insurance, and the legalization of marijuana. The report explains how these subjects could impact the workers' compensation system.
Independent contractors/gig economy
Legislative proposals providing criteria to determine whether a worker is classified as an employee or an independent contractor have been adopted or are being considered in several states. For example, California recently enacted legislation establishing a three-part test for determining worker status. Under the test, a worker is considered an employee and not an independent contractor unless the hiring entity can demonstrate that the worker is:
Free from the control and direction of the hiring entity in connection with the performance of the work
Performs work that is outside the course of the hiring entity's usual business
Is customarily engaged in an independently established trade, occupation of business of the same nature as that involved in the work performed
Since the legislation was enacted, other states, including Rhode Island and Vermont, have introduced similar proposals.
Alabama, South Dakota and Washington State also enacted legislation pertaining to gig workers, including drivers who work for Uber and Lyft, during the 2022 legislative session.
"The question of whether a gig worker – or any worker – is an employee or an independent contractor is an important one," Laura Kersey, NCCI executive director of regulatory and legislative analysis, said in the report. "For example, proposals that would make it more likely for a worker to be considered an employee generally benefit an injured worker who the workers' compensation system would protect in the event of a workplace accident."
Single-payer health insurance proposals
"The idea of a single-payer health insurance system has been discussed at both federal and state levels for years," Kersey said in the report. "To date, no state has fully adopted such an approach; however, several jurisdictions are studying the issue."
Kersey said that several of these proposals reference workers' compensation.
"In most states that reference workers' compensation, the legislation generally contains similar language that directs the board of new state single-payer healthcare programs to develop a proposal for coverage of healthcare items and services covered under the workers' compensation system," Kersey said.
Those directives generally include whether and how to continue funding for the healthcare services under the workers' compensation system and incorporate an element of experience rating, she said.
Currently, Kansas, Rhode Island, California and New York are considering single-payer health insurance proposals with a workers' compensation component.
Read next: What could trigger turn in workers' comp market?
Marijuana legalization
While marijuana is still illegal at the federal level, more and more states have legalized it. This year, Rhode Island enacted legislation legalizing the recreational use of marijuana. Maryland passed legislation to amend the state constitution to legalize recreational use, allowing voters to decide the issue in the next election. Delaware, Missouri and New Hampshire have all introduced proposals this year to legalize recreational marijuana. States also continue to legalize medical marijuana.
"States continue to grapple with the issue of medical marijuana reimbursement in workers' compensation, and are divided as to whether to allow, require, or prohibit reimbursement," Kersey said.
This year, Mississippi, Rhode Island, and South Dakota enacted legislation providing that workers' compensation insurers are not required to reimburse for medical marijuana. Similar legislation was introduced in Kentucky, Maine and Nebraska.
New Jersey and New York are considering legislation that requires workers' compensation coverage for medical marijuana under certain circumstances.
State supreme courts in New Hampshire and New Jersey recently ruled that reimbursement is allowed, whole state supreme courts in Massachusetts and Minnesota ruled that reimbursement is not required. A case pending before the US Supreme Court addresses reimbursement for medical marijuana in workers' compensation. The case is on appeal from two Minnesota Supreme Court decisions that held that reimbursement was not required.